Choosing running shoes can be expensive, time-consuming and even a harmful affair. Brooks ghost running shoes are among the few who focus solely on running. But Every day, runners buy running shoes that do not exactly suit their needs and which in the long run result in ankle injuries, shin splints, lack of comfort and much more. In Brooks Ghost Running Shoes A Special Brand we take a review of this brand and the newest model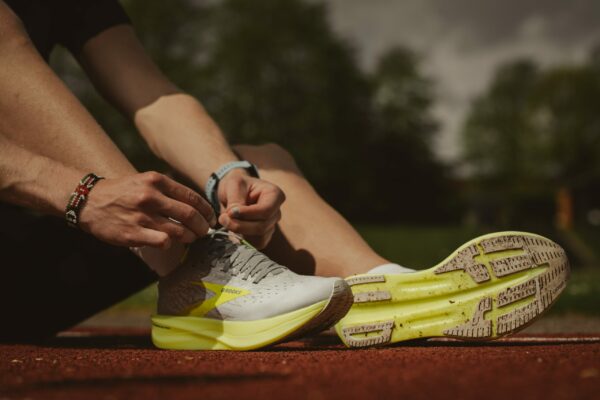 There are many different running shoes on the market today, and therefore it can be difficult to choose the right ones for you – But you CAN find the right personal running shoes for your particular running choice.
Brooks Ghost 13 
Brooks ghost running shoes newest model pt. is Brooks Ghost 13. In general, Brooks is an innovative running brand that is always at the forefront of new trends. They have even made a shoe finder that allows you to choose the right shoe for your particular purpose of running. Try checking this link Shoefinder
With DNA LOFT shock-absorbing material in the midsole, you are guaranteed a soft start from heel to forefoot. The upper part is in Engineered Air Mesh, which is without annoying seams and with high breathability.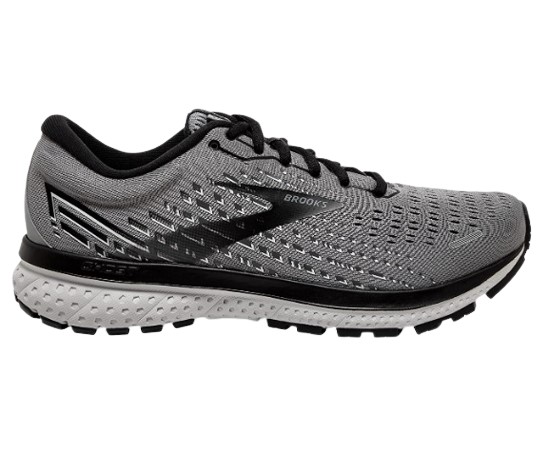 One thing is for sure – and that is that the trend is clear. Brooks is becoming more and more popular as the years go by. And that is, even if you actually find them in smaller and smaller numbers of "regular" sports shops.
Brooks may not manufacture the smartest and most beautiful running shoes in the entire world, but it may be the brand that has the most technology behind its productions. With them, it is not only sales that are at the forefront. It is also important to make running shoes that you can count on as very safe and reliable.
Brooks Ghost Running Shoes 
Brooks ghost running shoes are made for natural running. Their latest series of "Pure" running shoes got a very good response from the running elite in general. This led to a sharp increase in sales and makes them today one of the best-selling running brands.
Many runners are today big supporters of their pure series. There are various shoes within this series, all of which fall under the category of natural running. The focus has been on giving you a more natural feeling during races. Where traditional running shoes are very heavy and stiff, pure running shoes are light and flexible.
Brooks Ghost shoes -Durability
The big advantage of choosing Brook's sports shoes is their durability. If you are not the type who wants to change shoes every month, Brooks can be an excellent choice. All shoes come with an extra-strong outsole, as well as extra protection in the upper part, which increases the durability enormously. It is typically in the mesh of the outsole or in the upper part that running shoes break.
How does Brooks stand out from other brands?
Making running shoes that can actually sell is difficult in the long run today. One strategy that Brooks has adopted is to go for specialty stores. Many of these have chosen to adopt the brand as one of their premium brands because of their specialty in running training.
For the same reason, they have in many years said: "no thanks" for putting the products in the 'regular' sports shops – they are simply not specialists enough to be able to convey knowledge about the shoes, they say. But today they have lowered their demands. But this can still present challenges for you who want to buy Brooks running shoes that are offered online – especially on offer.
Brooks Ghost Running Shoes Are Special
In 2017, Brooks introduced its special DNA Amp midsole, a polyurethane foam (PU) encapsulated in thermoplastic polyurethane (TPU). Levitate was the first shoe with a 'DNA amplifier' and provided runners with a platform that was proclaimed to deliver the highest energy consumption compared to other Brooks midsoles and its competitors. The subsequent DNA enhancer was DNA Loft, the brand's softest midsole foam.
The brand's latest innovation is DNA Flash, a nitrogen-infused midsole that provides propulsion as well as moderate damping to mitigate the shock from long distances. Of course, Brooks also has sales goals to reach, and in fact, it is said that the shoes sell better than big brands like Adidas and Nike worldwide.
It must be said that there is a lot of respect for Brook's way of attacking the market. They go a little against the flow and make their brand attractive by profiling it as a high-end brand. A brand that you will only find in selected stores with enough knowledge to convey the many details that are in Brooks running shoes. That is really impressive.
But they also have something to support their success in. Because even though the business method is special, so are their running shoes. Once you've tried running a pair of Brooks running shoes, it actually makes more sense that they see themselves as an advanced brand.
Because you have no doubt that a lot has been done for the details, and that you as a runner are in focus every time a running shoe is manufactured in Brooks' production halls.
Brooks Ghost Running Shoes – Shock Absorption
As mentioned, Brooks has used Brooks Anatomical DNA shock absorption. It is a material that is a mixture of foam and gel. It can be compared to Asics' traditional GEL. The shock absorption in the heel is quite compact – ready to absorb shocks. It is especially appreciated on the longer runs, where the legs become exhausted and the running style may not be as good as it should be
The anatomical DNA of the forefoot is slightly softer. This allows you to get a faster start and thus a higher speed. It will be a good idea to use Brooks Ghost as a mass training shoe for asphalt, gravel and other hard surfaces. Because they have exactly this good shock absorption. For softer surfaces, other shoes would be better solutions.
Brooks Ghost 13 Men
The Brooks Ghost 13 is known for being one of the most neutral stability running shoes for daily training, and this has a lot to do with Brooks' choice of material in the midsole.
The midsole consists of both Brooks' soft DNA Loft foam material on the outside of the midsole and the more solid BioMogo foam on the inside, which provides a soft and comfortable running experience without being too lively and unstable.
You get a stable and very comfortable foot movement combined with a super soft and breathable upper. The soft upper part is padded exactly where you need it in this type of running shoe. The heel cap, and the part itself here when you step into the shoe, are nicely padded.
The Ghost 13 is not really a 100% tempo shoe, because it is heavier compared to the classic tempo shoes. There is no doubt that the shoe is made for easy runs, short or long (LSD), as well as recovery runs. Ghost 13 can contribute to your running training, regardless of running level and goals.
Smoother feel
A combination of BioMoGo DNA cushioning with super soft DNA LOFT cushioning creates a smooth, balanced feel underfoot. Brooks cushioning technologies all start with DNA because they react to your unique stride.
Smooth transitions
The soft midsole and Segmented Crash Pad team up for easier flow from landing to toe-off. No matter how your foot strikes the ground, the smooth transitions ensure comfort. You shouldn't even notice transitions.
Plush fit
Engineered Air Mesh upper hugs the foot for a secure – but still breathable – fit.
Final Thoughts
It is rare to find a running shoe that has focused on quality with so many details. – without having 100% sales in mind. Brooks running shoes are probably the shoes that come closest to this purpose. So, if you want a safe, reliable and stable running shoe, you should consider the Brooks Ghost 13.
This is regardless of whether you are going for your first run or your 5th marathon. Ghost 13 Men can really contribute to your daily running training in many ways.