On men's Cloud 5 sneakers are On-running's bestselling Cloud shoe, designed as an everyday performance shoe, packed with serious comfort and more refined tech. It's more responsive too. Cloud 5 Sneakers is thus featured with premium CloudTec® cushioning and performance. And what's more, the model raises the bar in sustainability too, as these shoes are made with more than 40% recycled materials.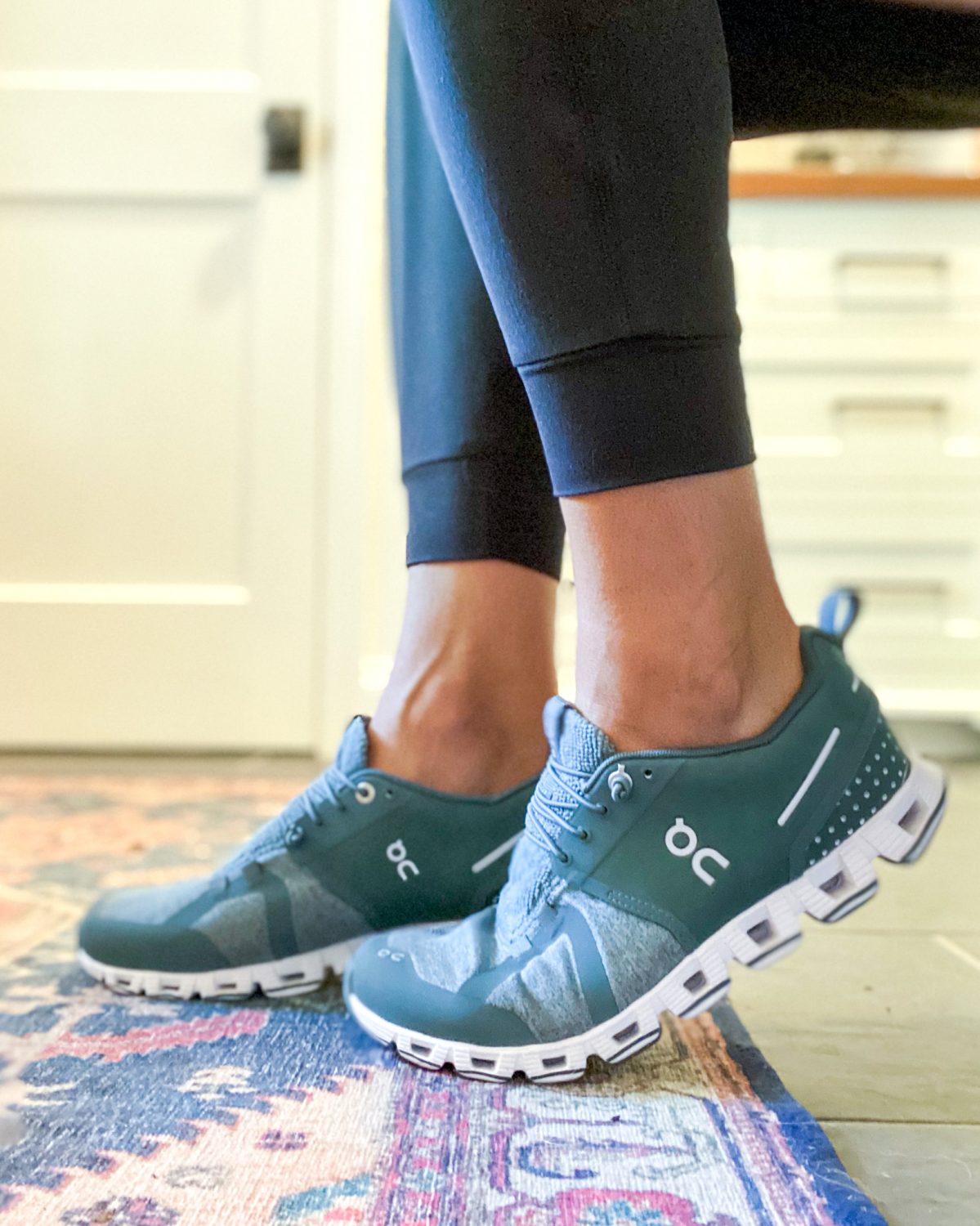 On Men's Shoes
Three friends (David Allemann, Caspar Coppetti, and Olivier Bernhard), one mission – that's how the On started – a Swiss brand created in 2010. The Swiss brand was created with one goal in mind, to revolutionize the feeling of running. They are particularly known for their cloud technology called CloudTec®, this technology gives you a soft landing and a completely unique design.
On Running Shoe
So, the goal of On shoes for men and women is to create a cushioned landing and to supply a firm take-off. The brand can present a lineup of running shoes ranging from the Cloudstratus, which is a genuine workhorse, to a Cloudmonster, which provides the maximum energy return.
On Cloud shoes, are designed to be more lightweight and flexible, which is a benefit for runners who prefer a more natural feeling. On Clouds for running has been tested and developed by hiring world-class athletes to help with designs, features, and abilities in their models.
That has paid off with running shoes that can greatly reduce the impact of your foot on the road, saving your feet, knees, and lower back. They also work based on the principle of environmental awareness with the highest possible quality, for the smallest footprint on the planet.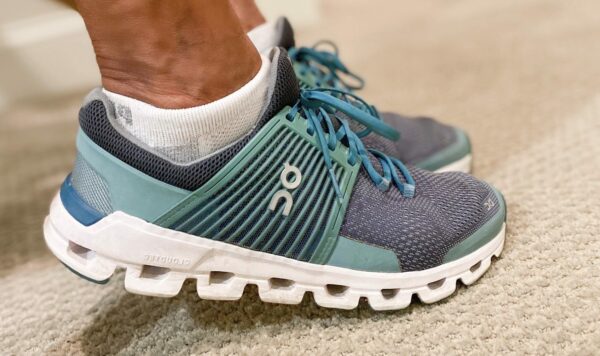 On Men's Cloud 5 Sneakers
This shoe looks different and you can see it on the sole design in particular from the side. CloudTec® the advanced cushioning technology adapts to every runner and gives you great benefits when running, walking, or just doing everyday things.
Stylishly concealing state-of-the-art running tech, the Cloud is the perfect performance shoe for all-day, everyday wear. It's the best-selling On for a reason. On Men's Cloud 5 is On running's bestselling cloud shoe. On Cloud is the shoe that made On a popular running brand – And this is the fifth edition.
It is a surprisingly light shoe that can also be used as an everyday shoe. It fits well on the foot, and two types of laces are included – a set of elastic ones that allow you to take the shoes on and off without having to tie the shoes and a pair of regular laces.
On Men's Cloud 5  Sneakers A Performance Shoe
Designed to be the lightest fully cushioned running shoe, the Cloud is a true On icon. Since its launch in 2014, it has appeared on Olympic podiums and Parisian catwalks, winning awards and fans worldwide. Cloud is stylish with the latest running technology and is the perfect performance shoe for everyday use all day. It's the best-selling On-shoe for that reason.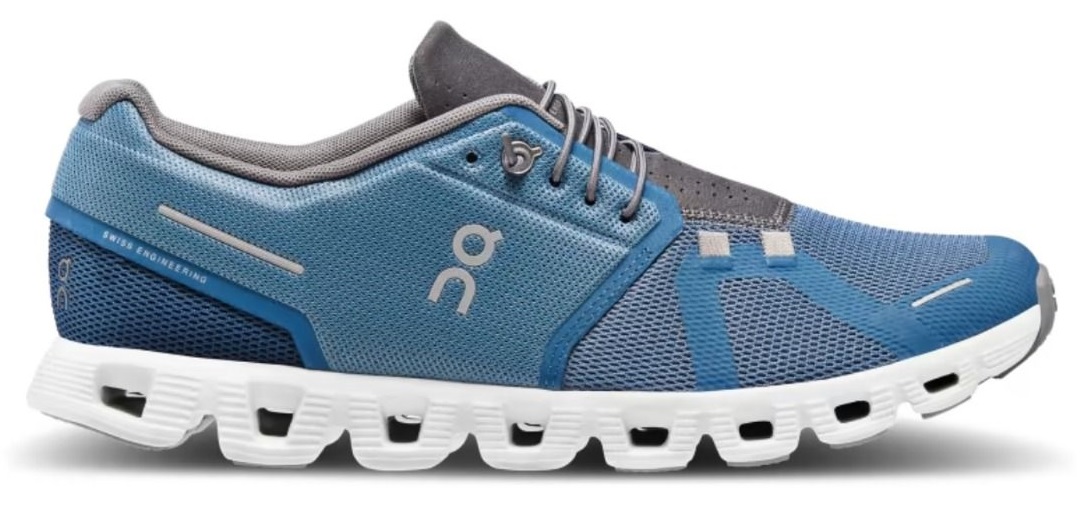 On Men's Cloud 5 Sneakers Key Features
The On Men's Cloud 5 Sneakers are a popular shoe designed for comfort and performance. Some of the key features and benefits of these sneakers are highlighted below:
Great fit
Cloud is famous for its unmatched step-in feel thanks to the mix of soft-touch fabrics used in the upper. The breathable, antimicrobial mesh provides fresh comfort, while soft, no-sew taped reinforcements across the shoe and toe cap support a perfect fit.
Excellent breathability
Contributing to the comfort is the high amount of breathability offered by the shoe's mesh upper, especially in the toebox. A reviewer reports that she can still feel the air coming through with her socks on. Another tester who wore the shoe at 10 degrees Celcius says that his feet got cold.
Speedboard®
The Speedboard® transforms energy generated upon landing into forward motion. The signature speed-lacing system lets your foot slip in and out with ease, yet keeps the shoe firmly in place on the move.
CloudTec® Zero-Gravity foam 
CloudTec® Zero-Gravity foam together with CloudTec® in the outsole, provides soft, cushioned landings both when you walk or run. Reshaped Cloud elements deliver superior performance and grip, while the molded heel provides a snug, secure fit.
CloudTec sole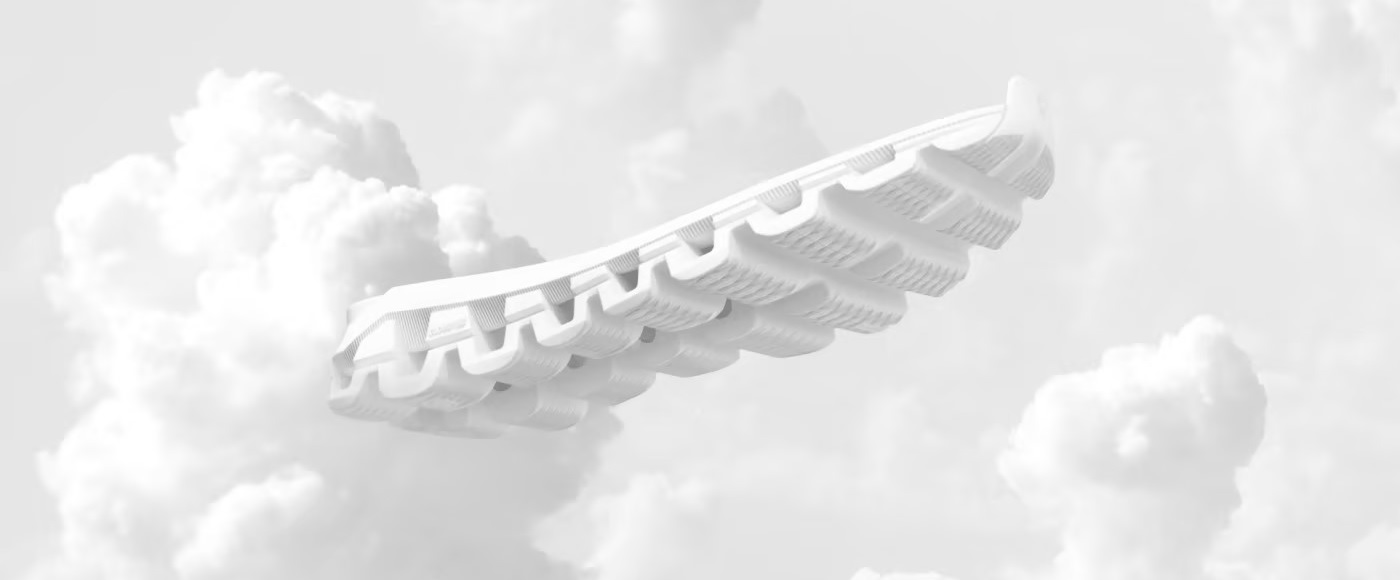 The CloudTec sole is made up of individual cloud-like pods that provide cushioning and support while you walk or run. It adapts to your individual stride, providing the perfect amount of cushioning where you need it most.
Lightweight design
The Cloud 5 sneakers are incredibly lightweight, making them ideal for easy running and other athletic activities. They're designed to feel like you're not wearing shoes at all, allowing you to focus on your workout rather than your feet.
Supportive heel
The Cloud 5 sneakers have a supportive heel that keeps your foot in place during your run. This helps to prevent injuries and ensures a smooth, comfortable ride.
Stylish design
In addition to their performance features, the Cloud 5 sneakers also have a sleek, modern design that looks great with any athletic or casual outfit. You also have a lot of color to choose from.
Specs
Activity All-day wear, Running, Hiking
Style Low
Lacing Speed lacing
Best For Everyday wear, urban exploration, travel
Weight 230 g 8.11 oz
Heel-Toe Drop 6 mm
Fabric Mesh
Rubber sole
Round toe
Cushioned collar and footbed, Reflective accents
100% Synthetic
Shaft measures approximately Ankle from arch
All of these characteristics help this shoe to excel for daily wear and they make this model a pleasure to wear for longer periods. Overall, the On Men's Cloud 5 Sneakers are a great choice for those who want a comfortable, supportive shoe that can help them perform at their best, and also be suitable for everyday work and travel.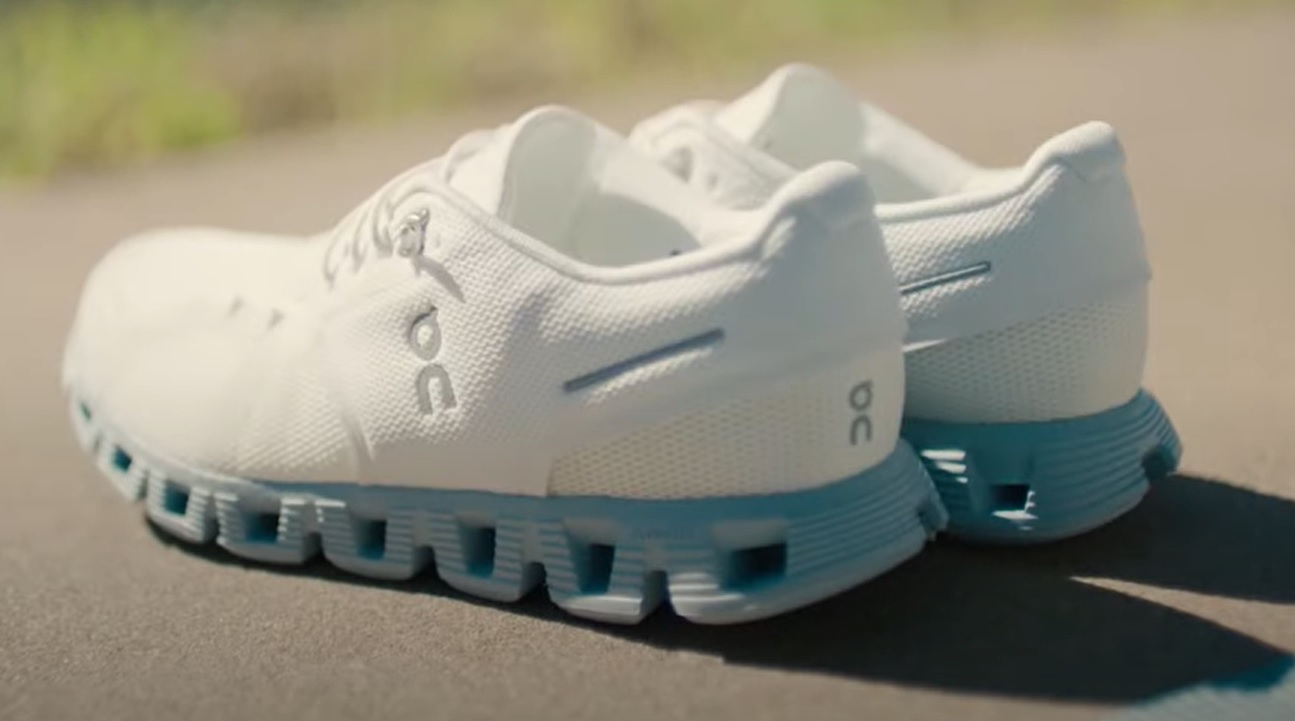 Why Buy On Men's Cloud 5 Sneakers
It's a perfect shoe if you want a kind of clone of classic and sporty footwear for daily use. This On Cloud is ready for your walks of any distance, and also long hours of standing at work, traveling, or simply enjoying your weekend leisure.
Maybe the most distinctive thing that makes the shoe really stand out is its extreme lightness. It's perfect for fans of lightweight walking shoes. It can also be used for easy workouts at home, or with lighter dumbbells or kettlebells. You can even wear it for warm-up on the treadmill.
Some people find the shoe's exposed foam is concerning for long-term durability. So, if you know that you'll be dragging your feet or kicking stones here and there, try another shoe type. The comfort of this walking shoe astonishes many different types of people, such as those who spend 10 hours on their feet at work.
Final Thoughts
Many owners of the Cloud 5 said that, thanks to this shoe, they finally understood the hype around this shoe including me – this shoe just seems too different to be something for me on the first impression! But It's a quality lifestyle shoe that appears as a daily driver and a great leisure time option. If you are someone living on the go, you will be delighted with its excellent construction. This shoe just disappears on the foot.