If you only need one running shoe, it should be the Asics gel cumulus 24 – It's a great versatile training shoe with improved responsive properties and comfort, effective for training at all distances. Asics Gel-Cumulus 24 has become more flexible compared to its predecessors. The outer sole has AHAR+ rubber placed on strategically selected areas to give you the best possible grip, with the least possible discomfort, which has succeeded very well.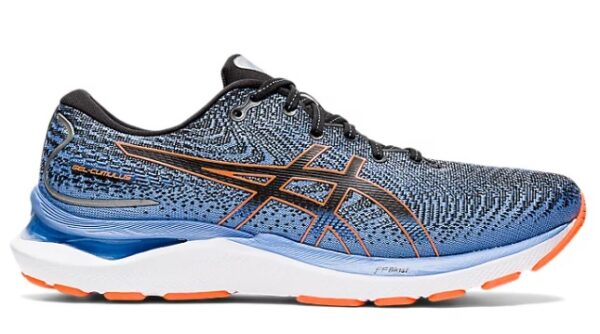 Asics Gel Cumulus
Asics has been providing high-performance products to athletes and exercisers around the world since 1949. Today, Asics is a leader in innovative design and cutting-edge technology that helps runners achieve their goals.
Asics GEL-Cumulus is a series of all-round running shoes from Asics, which are specially designed for runners with a neutral running style and for runners with supination.
Asics GEL-Cumulus comes in different versions with different levels of shock absorption and degree of support and stability such as Asics Gel Cumulus for trail running or a Cumulus GTX. In that way, you can choose the model that suits your running purpose best.
Asics Cushioning running shoes such as Gel Cumulus are generally lighter weight and particularly designed to support your gait cycle in a natural way while providing cushioning and comfort throughout. They are built on a curved last to encourage faster movement and are great for neutral foot types.
Asics Gel Cumulus is also known in running circles as the little brother of Asics Gel Nimbus. Asics Nimbus and Asics Cumulus both cover the neutral running style of runners. But Cumulus is a lighter and more responsive running shoe.
This means that you, as a lighter runner, can achieve a significant improvement by choosing Cumulus over Nimbus. There are a lot of people who don't know that, and that's why many people often choose the safe choice with Nimbus.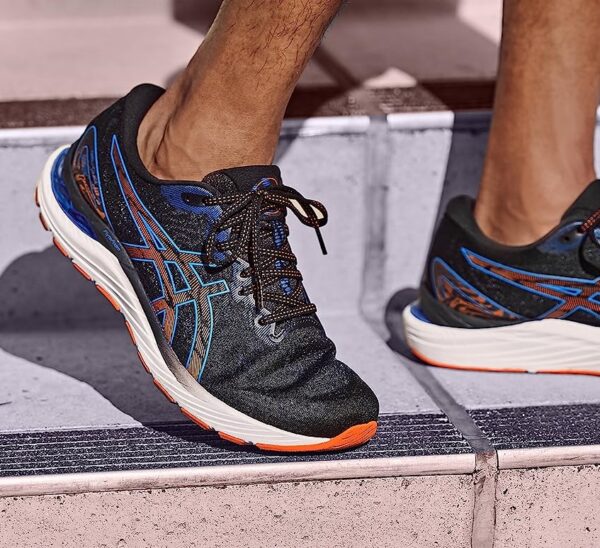 In Asics core range, there are four different categories of ASICS running shoes: cushioning, stability, trail/off-road and speed. Asics Men Gel Cumulus 24 is a cushioning running shoe, which is among the classics from Asics' running program. It's a heavyweight in the program from Asics, and one of the runners' favorites.
A high-mileage running shoe that feels softer underfoot. The heel contains updated GEL™ cushioning technology for cloud-like comfort, as the more prominent technology feature.
Asics Gel Cumulus 24 For Daily Training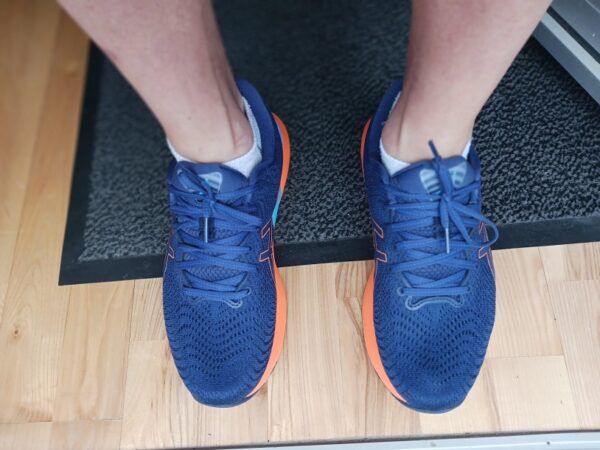 Asics Cumulus 24 is a daily training shoe for the general segment. The main objective is more about comfort and not ventilation, lightness, or other features as we see in other specific shoes. The upper is made of a one-piece jacquard mesh, combined with a collar and tongue with proper padding. It is a very comfortable upper with a modern mesh pattern.
There's also plenty of room in the front so you don't feel constricted in the toe box. If you want to use another insole, you should know that the one included in the Gel Cumulus 24 is not static and glued on and can be removed without any problem, in case you want to use your own insoles.
It has responsive cushioning and a soft, comfortable mesh upper. The FF Blast foam in the midsole provides excellent support and stability, while AHAR+ rubber on the outsole ensures durability and traction.
As always when a new version comes on the market, we are curious about the new changes and especially improvements in the new model. We are all interested in finding the right running shoes that fit our body type and running style perfectly, and which can set us up for a lifetime of running and not just a few months ahead.
Midsole and Heel
The midsole has received a boost with a renewal from FLYTEFOAM with FLYTEFOAM Blast, which provides a softer and more dynamic feeling during running. It's the same foam that Asics also uses in the Novablast, but here, the midsole height is lower. It also provides a good responsive feeling in both landing and takeoff.
The combination of softness and responsiveness makes it a versatile running shoe. The heel drop has also been lowered from 10mm to 8mm, where the stack height has also been increased. This means that Asics has been given the opportunity to use more foam. The 8 mm heel-to-toe offset means that the thickest part of the midsole is under the heel, from where it gradually slopes forward.
The upper has been given a facelift. It has a design that is streamlined and seamless, but still provides great support for the foot so you can perform at your best. The foot is embraced by the upper so the shoe feels comfortable on the foot. It's made of engineered mesh that holds your foot in place while allowing your toe box to breathe.
ASICS has stayed true to its sustainability program and made the upper with recycled materials to help reduce waste and carbon emissions.
Asics Cumulus 24 Technolgy
The lightweight and comfortable Gel Cumulus 24 running shoes are specially designed for everyday runners. It comes with the new ASICS FF BLAST™ cushioning technology which offers advanced durability and comfort.
It makes the shoe  24 grams lighter than its predecessor while creating a softer landing and more energized toe-off in every step. Also, ASICS LITE™ Outsole Rubber is strong and lightweight, helping reduce resistance against abrasions and allowing for a more responsive run.
Both the upper and midsole are updated to give the shoe a brighter and more exciting look. 3D SPACE CONSTRUCTION™ – This technology helps runners to engage better with the foam while providing a softer feel underfoot. AHAR™ – ASICS High Abrasion resistant rubber can better withstand abrasion while running to improve the durability of the shoes and provide improved grip.
Product details
– Running shoes for men
– Neutral running style
– FF Blast foam in the midsole
– Responsive and soft cushioning
– Engineered mesh upper: Improves breathability
– AHAR+ rubber on the outsole
– Can be used for running at all distances
– Rearfoot and Forefoot GEL Technology Cushioning System:
Attenuates shock during impact and toe-off phases, and allows
movement in multiple planes as the foot transitions through the gait
cycle.
– Gender-specific 3D SPACE CONSTRUCTION feature addresses different compression rates
– Reflective accents: Improves visibility in low-light conditions.
Pros
Updated FF Blast midsole
Versatility
Comfortable upper
Durability
Cushioned ride
Snug fit
Cons
Runs a little warm
Wide feet
Final Thoughts
A solid neutral running shoe for daily training with a very comfortable fit and enjoyable ride. This is also a more affordable option than the Asics Gel Nimbus as an alternative shoe. To me, the Cumulus is a loyal friend which is nice to have.
I use it for both short distances and trail runs on my gravel route. But Cumulus is also an inviting, high-mileage daily trainer with a soft ground feel and should be comfortable on nearly any foot. Asics have also made some smart and subtle tweaks throughout the shoe that most likely appeal to Cumulus fans.