Running shoes is the runner's most valuable asset. When I started my running career in one of the largest athletic clubs in my country, my Coach said to me I should have more than one pair of running shoes. At that time, I didn't really think about why that was necessary, I just did what he told me because I wanted to run on his team – but running shoes are different in their design and structure. In how to evaluate new running shoes – a valuable asset we will look at this topic.
Shift Between Several Running Shoes
Later on, I heard something very interesting from physiotherapist Jesper Petersen that makes sense to me about why it's beneficial to shift between two or more different sets of running shoes because of the load when you land influences the body in different ways. Now I know how to evaluate new running shoes – a valuable asset is really important. I have found two examples of different shoes below: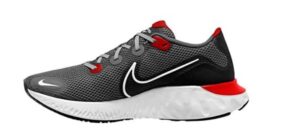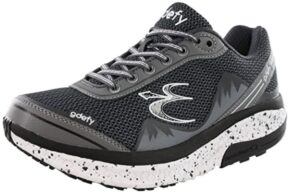 In 2013 there was a scientific study conducted by a research group from Luxembourg. They compared the injury risk of a group of runners who always ran in the same running shoe with a group of runners who switched between two or more different running shoes.
The result was that the group that switched between several different running shoes had a 39% lower risk to get a running injury compared to those who ran in the same running shoe in all training sessions.
The study also showed that runners who practiced other sports besides running had lower injury risk. The obvious was that variation is good. But maybe it wasn't so surprising anyway..!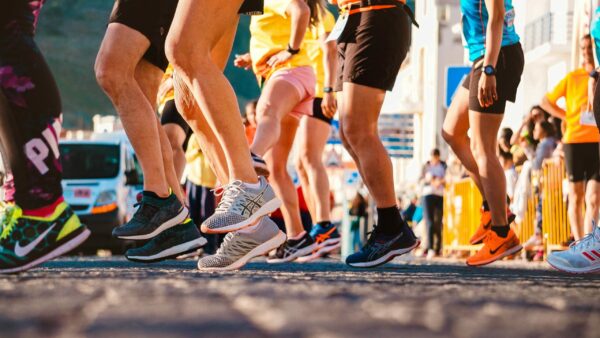 Redistribute the load during running
Running is enormously one-sided. During running the same structures (muscles, tendons, etc.) are subjected to the same strain over and over again. However, by switching between several different running shoes on your weekly training sessions, you can redistribute the load so different structures don't always take the same part of the total load.
When you run at a given speed, the unified outer force which has to be attenuated each time your foot hits the ground will be the same no matter which running shoes you wear.
The external force is mainly attenuated by the muscles that work over the ankle, knee- and hip joints and to some extent by the shock-absorbing material in the shoe. Good running shoes cannot remove the strain on the body's structures.
But because of their different properties (drop, pronation support, etc. as you should use to evaluate them.) They can influence the runner's landing pattern and way of moving, which is crucial for how the total load will be distributed out on the individual structures of the body.
The Landing Phase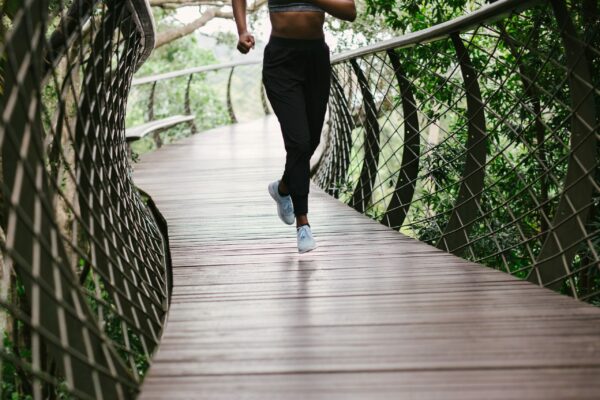 Let's say you run in Asics Gel-Kayano. It is a stable and supportive shoe with a high drop, which doesn't give large demands to the muscles in the foot and lower legs. These muscles don't have to work much to stabilize – the shoes do that work.
On the other hand, the load particularly in the knee region is relatively high, since the shoe encourages the runner to land on the heel, which means that you only use the calf muscle and the Achilles tendon to attenuate the outer force very little in the landing phase.
Therefore, there is "a lot of strain left" which, since it cannot be attenuated by the calf muscle and Achilles tendon, primarily will be attenuated from the muscles around the knee- and hip joints.
By choosing a less supportive shoe (with a lower drop) gives greater demands to the muscles in the particular foot and lower leg to stabilize in the landing phase. If the shoe has a lower drop, increases the probability of landing farther ahead on your foot, which improves the ability to use the calf muscles and the Achilles tendon as part of the cushioning.
It strengthens those muscles and makes you stronger as runner. At the same time, on the runs where you don't run in Kayano, gives a little relief to the structures that are most stressed when you run in Kayano.
By using several different running shoes, the load will be spread out on several different structures, which trains your body more versatile and reduces the risk of the individual structures being overloaded.
Choose Running Shoes That Differ in Their Structure
To get the maximum benefit from your training with two or more pairs of shoes, it's important to choose running shoes that are Different in their Structure. The more different they are, the more different the load is distributed.
The drop of the shoe and the degree of pronation support are the parameters that are most important for how the load is distributed out on the different structures of the body.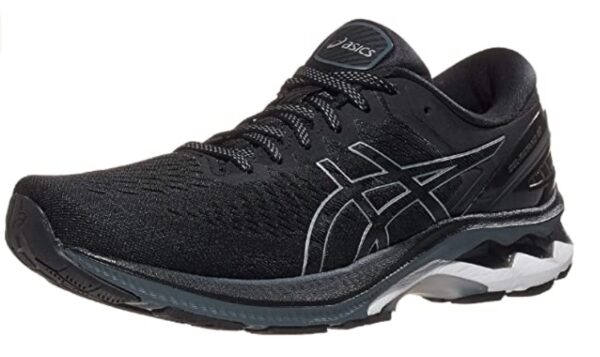 Therefore, it doesn't make sense to buy for example Asics GT-2000 if you are already running in Asics Gel Kayano. The shoes are very similar in their construction and will therefore load your body pretty much in the same way.
Let's say you already have a so-called volume training shoe (such as Kayano or Nimbus ) then you could as shoe # 2 choose a lighter and less supportive shoe – preferably with a lower drop. However, keep in mind that the more different the shoes are, the more cautious you have to be when you start using the new and less supportive shoes in your training.
Your body is accustomed to the strain your original shoe puts on you, so you can experience a little soreness particularly in the foot, lower legs and Achilles tendon when you run in the less supportive shoe – in the beginning. But If you start easy, this soreness can be completely avoided. In any case, the involvement of the new shoe in your training is really beneficial in the long run.
Best Running Shoes also need rest
Just as your body needs rest so that it can recover before the next training session, so does your running shoe. When you run, the running shoe's shock-absorbing material is compressed in the midsole, and it is commonly believed that it may take up to 24 hours before it regains its original state.
If you run many times a week, this is another argument for why you should have more than one pair of running shoes. Whether you buy one or more extra pairs of running shoes now and switch between them, or you wait to buy the next pair until the first pair is worn out, the cost will be the same in the last end.
Let's assume that a pair of running shoes can last for 1000 km and you run 1000 km/year (about 20 km per week). If you only have one pair of running shoes at a time, you have to buy a new pair after 1 year and after 2 years you have used 2 pairs.
If you buy 2 pairs from the beginning and switch between them, you will after 1 year have used 500 km in each pair, so you do not have to invest in new running shoes at this time.
After 2 years both shoe pairs have run 1000 km and it is time to shift both of them. No matter which model you choose, after 2 years you have used 2 pairs of running shoes, and the cost is therefore, the same.
Conclusion
Variation is a keyword here and getting an explanation that really proves that the body develops, being stronger and more flexible by using more than one pair of running shoe are great. Buying more than one pair of running shoes from the beginning also makes it more fun. Then I can change to "new" shoes weekly instead of always running in the same pair.
If you are an online shopper like me, I hope you like this post and if you have any questions about this topic about using different running shoes or want to leave your own Personal review, please leave a comment below.
What are 3 factors to consider when buying running jogging shoes?
Choose a running shoe of good quality that:
Fits well on your foot
Suit your running style
Suit to your running terrain