When looking for the best running shoes for men, you should first set a goal for what you want to use them for. If you are beginner, stability and comfort are most important. If you want to run faster times, a tempo- or competition shoe is preferable, etc. Also, look for new trends in the running shoe market. With today's opportunities and technology, things are moving very quickly in this area. In this article, we'll talk about that.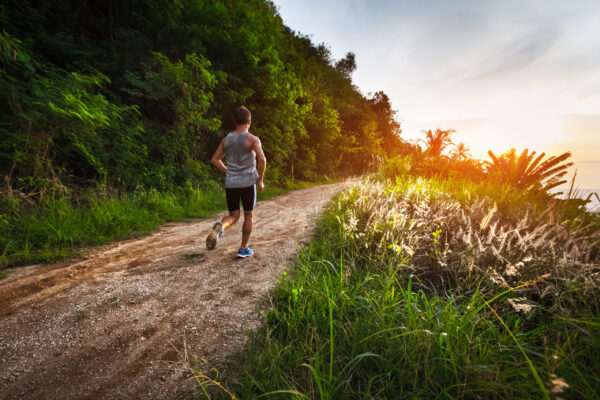 Running Shoes For Men 
You achieve the best result when you start by choosing your running shoes based on your goals, foot type, and running pattern. The most important thing when you are looking for the best running shoes is that you relate to your own personal experience with the running shoes.
Running shoes and your individual support
We divide running shoes into three different types: neutral running shoes, running shoes for overpronation, and running shoes for supination. Ex. neutral running shoes are for runners with a neutral foot position.
Pronation running shoes are for runners with overpronation – you land with the inside of the foot first. The sole of pronation running shoes is often reinforced on the inside with a wedge to prevent the ankle from dropping in too much. Supination is when you land on the outside of the foot, opposite of pronation.
If you are in doubt about your foot type, then look at the wear pattern under the soles of a pair of your old shoes. Next, find the best match by comparing it with the wear pattern in the illustration below.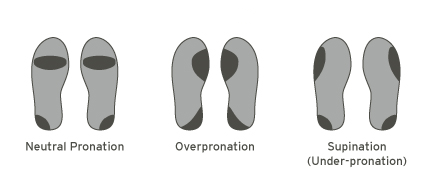 Best running shoes for men  – considerations
With these standard foot types, we also have a starting point before we look at the personal running style. Then we continue until we have the right shoe for you.
Neutral running style:
You have a neutral running style when you land straight on your foot. You neither sway outward nor inward in the ankle when you land. The definitions overlap a bit, so if you pronate up to 6 degrees, it's still a neutral running style. The neutral running style is most common and about 75% of people have this foot type.
When you want to find shoes for a neutral running style, you must therefore look for a balanced shoe with good complete shock absorption. Less shock absorption is better. Because a more flat shoe is basically easier for most people to use.
Look for a shoe type with:
● No wedges for support
● Medium Soft heel cap
● Equal hardness in the midsole
● Solid balanced shock absorption
Pronation running style:
Pronation means that you fall inwards in the ankle joint when you land. Pronation is the most common running style and the ankle joint drops inward at an angle of 12 degrees or more. If you fall inward by 12 degrees or more, it's typically defined as overpronation.
Look for a shoe type with:
● Wide heel sole
● Fixed heel cap
● A hard wedge along the inside of the foot
● Lots of material in the arch with equal support along the inside of the shoe
Supination Running style:
Supination is also known as underpronation and means that your ankle joint falls outwards upon landing. It's estimated that approximately 3% underpronate. Underpronation is often associated with poor balance, stiffness in the foot, and poor shock absorption.
By under pronation, you have a greater risk of injury, therefore it's extra important which shoe you choose. Underpronation can be recognized by wear on the outside of the shoe – the opposite of overpronation. This particularly applies to the area around the forefoot (see illustration above).
Look for this shoe type:
● Neutral with good balanced shock absorption
● Have Focus on the forefoot, which must have both good shock absorption and good width
● Flexible and foot-shaped
Running shoes and cushioning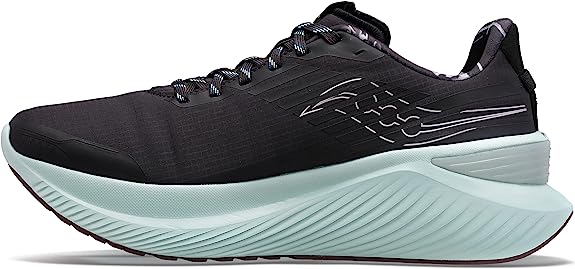 The right running shoes provide effective shock absorption. During running, your lower legs are loaded with about 3 times your body weight for each landing. Therefore, cushioning in the shoes is a very important factor.
They effectively absorb the impact from the landing, so you can continue to run comfortably. Each running shoe has its own unique cushioning. Depending on your distance and your level, you can choose high or low cushioning.
Upper part of running shoes
The upper part of running shoes today is often made of a mesh material. Mesh is seamless, light, and comfortable and provides good support and breathability. Just be aware that many running shoes on the market are equipped with thinner and more comfortable upper parts. These materials can be less durable, and if you have toes that create trouble, they can tend to make holes in the upper.
Best Running Shoes For Men – New Trends
A lot of categories have been developed for running shoes, such as daily trainer, trail running, running shoes for short distances and for long distances, tempo runs, speedwork, etc. Due to the technology, it is possible to choose running shoes very specifically and create new trends.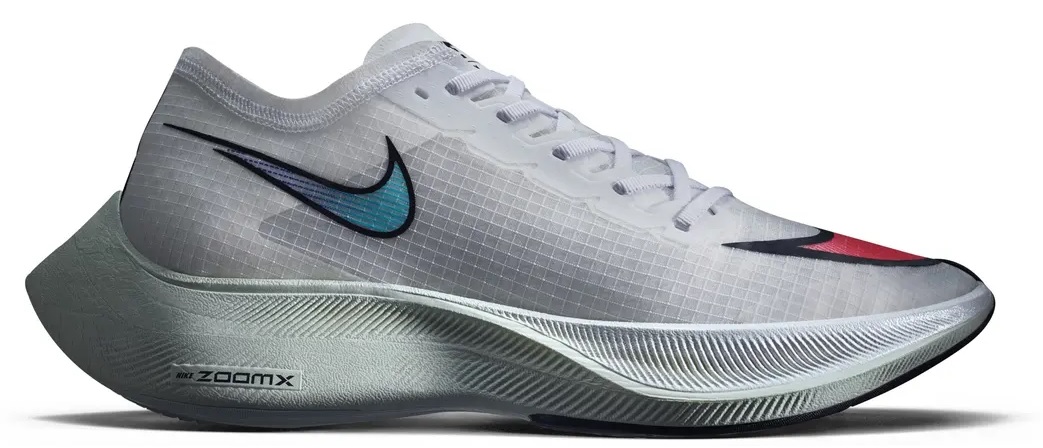 It was probably when Nike introduced the Nike ZoomX Vaporfly NEXT% that competition shoes no longer should have as low weight as possible. Instead, they should have very high midsoles with carbon plates, which provide a lot of energy return and propulsion. It created a significant development among runners as this shoe had a new type of foam with many benefits. Let's look at some of the new trends below…
Running Shoes For Men – General Tendencies
Today, shoe manufacturers seem to focus mostly on midsoles and foam. EVA foam used to be the standard material as foam in running shoes, but that is no longer the norm with new materials. Today, shoes must be lighter, more responsive, and have large amounts of cushioning and shock absorption.
There is also a trend to make running shoes with a lower heel drop than in the past across the board. Eg. Asics previously produced their Nimbus model with a heel drop of 13 mm for women. In the new Asics Nimbus 25, the heel drop is down to 8 mm.
Running Shoes For Men – Carbon Plates
Using carbon plates in running shoes has been shown to improve running economy and performance, and many runners were convinced that these plates made the shoes fast, meaning runners can run faster and more efficiently while using less energy and the carbon plate also delivers a smooth transition through the gait cycle.
It was postulated that due to the carbon plate technology in the shoe, it provides a spring-like effect and reduces the energy required to push off the ground with each step. So, the carbon fiber plate helps compress and expand the midsole foam faster and sends more energy back to the runner instead of being lost.
Researchers then began looking at the carbon plates during some tests to provide a more scientific explanation of what was up and down. They found that the carbon plates are primarily there to stabilize the shoe, i.a. because the types of foam used in the shoes are quite effective. So, now carbon plates are used in virtually all types of running shoes.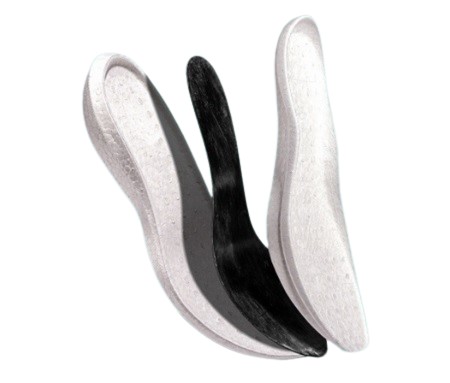 Running Shoes For Men – All In One Shoes
The light and bouncy shoes that can be produced today can actually be used on all types of runs. Shoes like the Asics Novablast, which is already in a version 3, have these characteristics – maybe as the first all-in-one running shoe.
These shoes weigh around 250 g and provide enough shock absorption and energy return for you to run both easy runs and interval runs. Of course, there are special shoes that are faster, but if you want a shoe with something of it all, here is a shoe for just that. Try shoes such as Adidas Adizero SL and Saucony Endorphin Speed which also belong to this category.
Final Thoughts
Today shoe technology also covers features such as fitness tracking capabilities, embedded sensors, and personalized performance metrics. The newer and smarter shoes offer enhanced comfort, performance optimization, and seamless integration with wearable devices, as we never imagined before. New technology in running shoes become even better and faster developed with the AI revolution.
I hope you get something out of this post. If you have any questions about the topic or want to leave your own Personal review, please leave a comment below.