When we look around out on streets and alleys, there are runners everywhere and often at all times throughout the day. They are in all sizes and forms. Running grows a lot as training form and people run longer and longer. Today we have Ultra marathons and Iron man as the most extreme. Most of us know at least one who has completed a marathon but seeing oneself doing it seems a bit unrealistic and scary. But Ultimate Marathon Training For Beginners – the new Challenge is something most of us can do.
Also in a wheelchair where some of the best and most impressive participants are enormously strong. Wouldn't be a good idea to start up with Marathon training both as stress relief, getting in shape as well as all the other great running benefits and to find something great to focus on in the future – a marathon goal?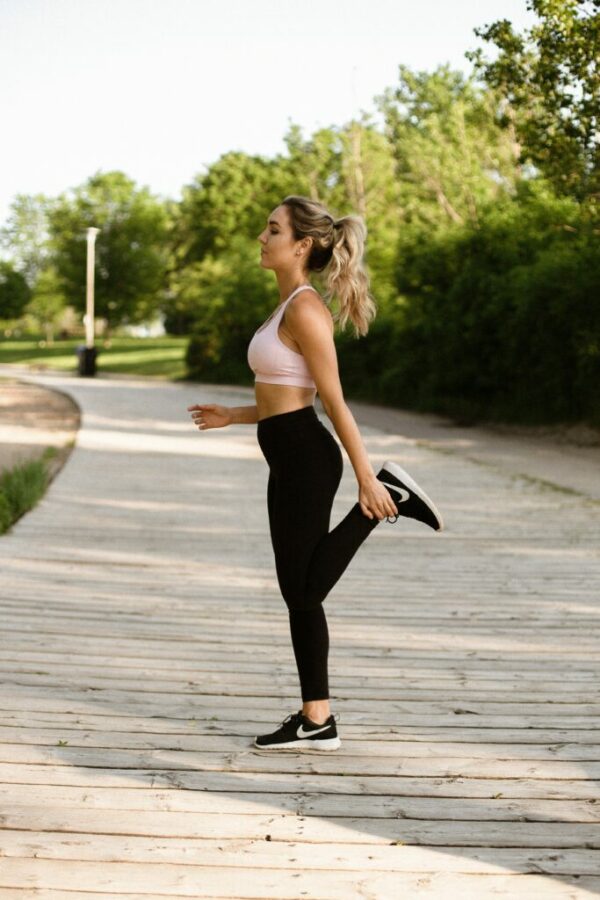 Marathon Training For Beginners Intro
You just have to make the right preparation and of course invest the time and effort in the project and follow a realistic training program. With these preconditions, we can leave the sofa and start the change to a marathon runner in about 26 weeks depending on our starting point.
The best and most relevant in this assertion is that the biggest progress will be at the start of the project. You will experience great measurable progress already after 4-5 weeks.
The best thing you can do if it's possible as a start is to meet up to smaller races and just observe how great variation there is among runners and the way they run – the variation in running style, size, age and form, you will see that there are many ways to complete a race.
Join a Club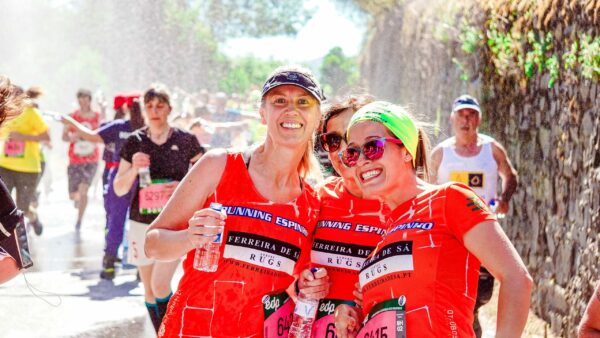 The next thing you can choose is to join a running club where the motto often is that running has to be fun no matter which running level you join even if you have to walk in the first period.
Most of the bigger running clubs have their own websites, where you can read about their philosophy and mission and look at pictures from their arranged races.
So, you will always find runners at your current level to join and get support in the starting phase. For most people who decide to run a marathon, it will demand hard work but there will also be resting periods between.
So, it's not hard all the time. For most people however, it will require hard work, motivation, patience, willpower and perseverance and overcoming the resistance to transform yourself into a runner.
In a Club You Raise your Energy and Performance
But you don't have to do it fast. In a club, they know it and you will get support and meet new friends. They will also have a program for you to follow for example from easy walking to jogging to easy running and so on.
Remember the first races should be smaller ones where the goal is to complete, it's not about a great finish time – you are in an exciting learning process and every time you complete a training session or a race, you have success and you build further on these small successes over time.
If you ask runners why they run it will often be that they feel better with themselves and it's so easy to do.
You learn a lot about yourself, about strengths and weaknesses, and about how to overcome your limitations. You will work with commitment, determination, motivation and self-discipline even if you don't believe you can in your current situation.
Think for a moment about how these experiences and properties give benefits in many other areas of your life.
If we use a light bulb as a metaphor for your level of energy and wellness, you will go from a 30-watt light bulb to a 200-watt light bulb in a relatively short period of time. Particularly if your starting point is as a couch potato.
Now you have got a little intro – are you ready? So, here are a couple of questions:
Can you commit yourself?
It takes a lot of time to prepare the body and mind to run and complete a marathon. If you today run 7-8 Km, you should use about 26 weeks. If you are a non-runner and untrained, it often takes more than 1 year of preparation.
But the road to the Marathon starting line is of course with inspiring and challenging public races of shorter distances – if you want.
Do you have support?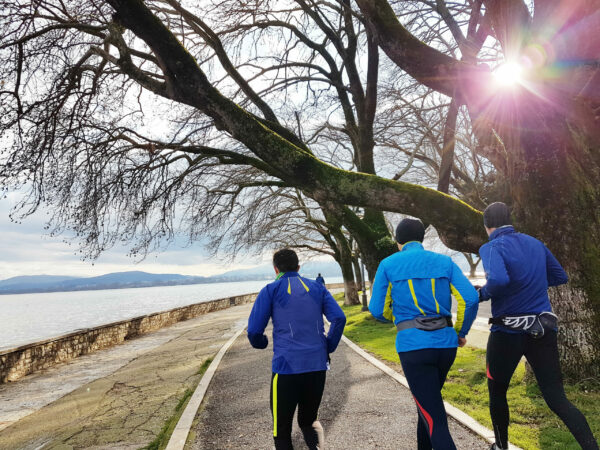 Your family, running buddies e.g. from the running club. Your family should be prepared to support you and accept that you spend a lot of time and that your thoughts increasingly will focus on the marathon project.
In a running club, it's very likely that others in the running group also have a marathon project on their program – maybe the same as you – and you can train with them in addition to the regular training days at the club.
I did it a lot of times during the years. We had a training route on 22 k in an open landscape and we were 2 – 8 persons every Sunday, but it's an opportunity, not a requirement.
Can you handle it?
If you have injuries, defects or illnesses that may interfere with the training, then you should talk to the doctor first. Heart disease, arthritis, back problems and diabetes are examples of this.
Do you have the right mindset?
For the untrained, the marathon distance seems like a big mountain. So, you need to be mentally ready for the challenge. On the other hand, you are wiser, stronger and know yourself better when you have made the journey.
Marathon Training Gear
You need to know the climate where you live and run, to choose the right clothes – maybe for a whole year. During the long LSD runs, you sweat regardless of the weather, so it is a great advantage to use functional clothes of sweat-transporting material that transports moisture away from the skin. Cotton, on the other hand, holds large amounts of fluid, which feels uncomfortable.
Running Shoes
You need to invest in running shoes with good shock absorption. Maybe you need a test in a sports store to evaluate whether you under-pronate, pronate or over-pronate, which means how your foot lands in the landing phase. You should also have more than one pair to avoid the on-sided load every time you run since it can get you an injury.
Marathon Training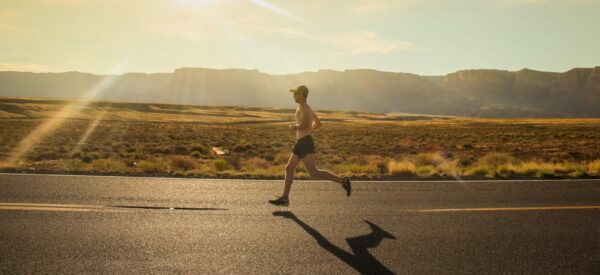 You have to find a training program that fits your level. You can find a lot of them on the internet, but often we choose one that is too ambitious and maybe we want to quit along the way.
But you can also get an understanding of how you develop your own frame/program as a basis and how you start from your current level.
and read about how to prepare yourself. But again, if you are a member of a running club there is a lot of support to gain from here.
Marathon Training – Health benefits
The health benefits, on the other hand, are huge, particularly for people over 50, where we often see blood clots, strokes, high blood pressure, diabetes, cancer, depression, and much more.
Running strengthens the heart's circulatory system, lung system, bones, muscle strength, balance, energy, mood, weight loss and quality of life. The marathon project can be your very best recipe for a healthy life.
Running is very hard for feet and legs. For an untrained person who has not been running regularly, it takes at least a year to make the body's muscles, ligaments, tendons and bones strong enough to handle the load. The most common mistake among beginners is that we want too much too quickly and too intensely.
Your fitness and muscles are strengthened in about 4-5 weeks, and you clearly notice the improvement. But do not allow the training amount to follow the ability of the muscles, because tendons, ligaments and bones have longer adaptation time, which results in strain injuries in these areas and knees and ankles too.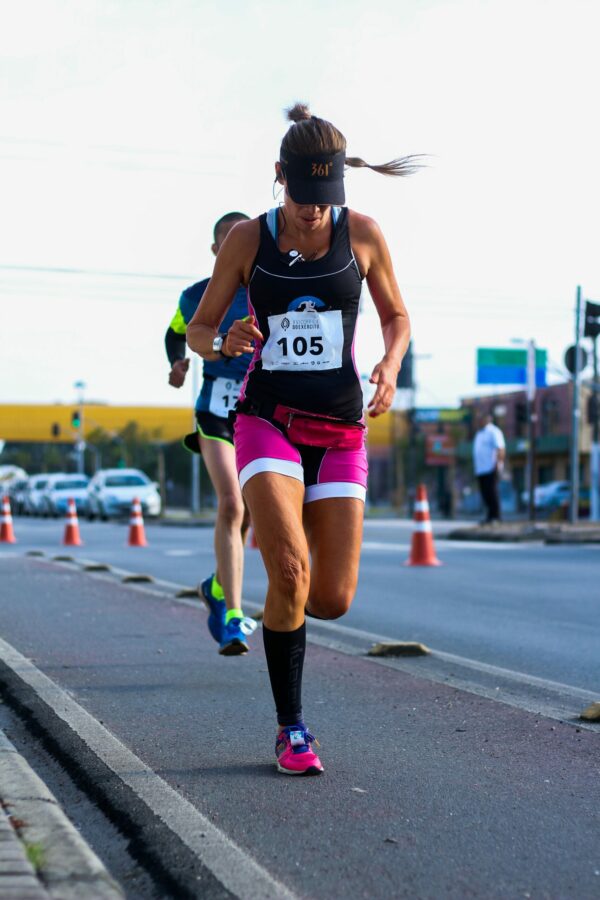 You should not be sore after every training session, but you will sometimes get a certain amount of fatigue, stiffness and soreness when you start running. During the project, you will experience days when you feel tired, cold and unmotivated. Maybe you skip a training session.
It's a part of the process of getting to know the body better. The longer you progress in the training program, the wiser you become at the body's reactions and how much you can load it. If the motivation is down for a few days, go for a quick walk, use cross-training or take the bike instead.
Willpower and Planning
Marathon training requires discipline and willpower. Particularly in the beginning it can be difficult to overcome the feeling of discomfort when the body isn't adapted to the loads, but rejoice that regular training makes you more focused, determined and strong.
The mental side of training is extremely important because when you start getting tired during the marathon, a significant part of the battle takes place up in the head.
Be realistic
It is not so important when you run on the day, but much more important that you have the surplus to complete the training without having to stress about all other sorts of conditions. You can easily be flexible on what days you train.
For most people, it is most convenient to take the long run at the weekend, but it is up to you as long as you just get the training spread out throughout the week.
You Can Do It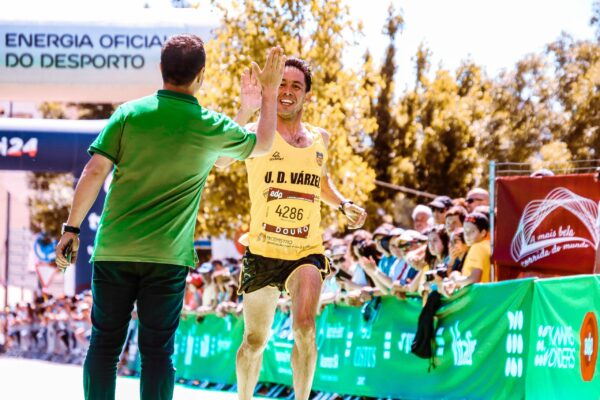 Many newspapers, magazines and other media tend to problematical the marathon project and make it too complicated. But it doesn't have to be that way. A marathon run is basically about putting one foot in front of the other.
With the right preparation and attitude, you can do it, and during the process, you complete a journey that not only makes you healthier and leaner but also becomes an experience for life.
Here is a little list of what you will gain during the marathon process:
healthier
More energy
stress Relief
Weight Control
Greater confidence
Better Socializing
Outdoor quality time
character Build-up
Final Thoughts
A Marathon project can be completed with the right planning and afterward, you have achieved one of the biggest challenges in your life particularly if it is your first marathon. Now you also have the ability to participate in smaller races keeping a higher pace and enjoy the atmosphere and be a part of bigger events with other people among other things.
I hope you like this blog and if you have any questions about the topic or want to leave your own Personal review, please leave a comment below.
How long does it take to train for a marathon for a beginner?
It takes the average beginner about 26 weeks of training to get mentally and physically prepared for completing a marathon. By following a personal training program you can run 42.2 km in around 4 and a half hours (the world's average marathon time).