Choosing running shoes can be an expensive, time-consuming, and sometimes potentially harmful affair. Every day, people buy running shoes that do not suit their exact needs, which in the long term can result in several injuries. In the 5 Best Nike Running Shoes For Women This Year, we show you how to evaluate and choose the right Nike running shoe for you.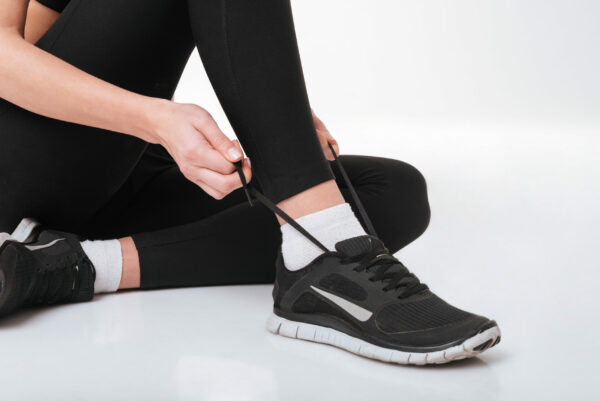 Nike Running Shoes For Women
The biggest difference between women's running shoes and men's running shoes is probably that the midsole in women's running shoes tends to be lighter because women generally weigh less than men and have less muscle mass to take into account. So, there is a lower level of impact that women's running shoes typically have to absorb.
If we compare the corresponding men's shoes, women's shoes are built wider in the forefoot and in the toe area and narrower in the heel, this reflects the gender differences in foot shape. Men's shoes are also usually wider and 'size' larger than women's shoes.
Some shoes, despite being labeled as the same shoe for different genders, have different midsole materials or heel support, which affects the shoe's fit, comfort and even weight. With this in mind, women should check out running shoes that are lightweight yet supportive, offer adequate midsole cushioning to allow for comfortable strides, and have a supportive design.
Nike Running Shoes – Find Your Favorite
If there is one thing you can be very sure of, it's that Nike is known for their products always being of high quality. Their products express great designs and good quality. The most important thing when you need to find your new running shoes is to be sure that the quality is in top.
There is no point in buying a pair of running shoes that only last a short time and don't fit well on the foot. You need to find a running shoe that fits your feet perfectly. It's incredibly important that they give you the support you need in the right places, without tightening or scraping. A running shoe should be as comfortable as possible.
A good approach when finding your new running shoes is to know your running style. You can find running shoes from Nike that are adapted exactly to your running style. If you're in doubt, you can research it in different ways. You can, for example, look at your old running shoes and see where they are most worn – the worn pattern.
If they are mostly worn on the inside of the shoe sole, it's most likely pronation, which is your running style. If, on the other hand, they are only worn on the entire bottom of the sole, it could well indicate that you have a neutral running style.
You can find a NIKE sports store near you, where they can help you to analyze and find out which running style you have. Once you know your running style, you have a much better starting point to find the perfect running shoes for your feet.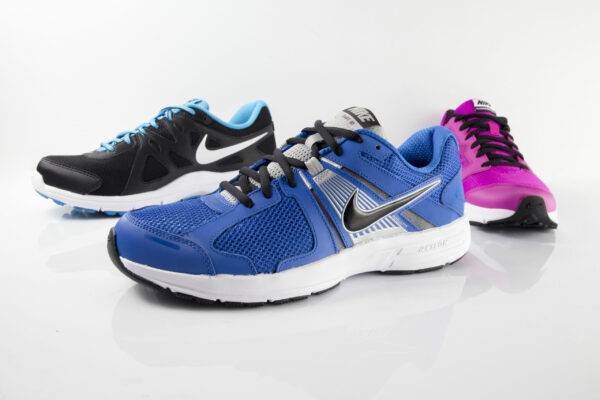 Running Style Overview
Neutral pronation: The shoe that fits this pattern of movement cushions the shock when you land and supports your foot in its natural movement.
Overpronation: This shoe also cushions shock when you land. By overpronation rolls your foot too much inward and this roll must be stopped, to control the foot in the most natural performing of contact with the ground to avoid injuries.
Supination: When the foot supinates it means the run performs on the outside of the sole. In this case, your foot will be controlled so it rolls inwardly as close to the neutral pronation as possible. The picture below illustrates the "three standards."
According to Running Warehouse, most runners have some degree of overpronation. Between 50 percent and 60 percent of runners are considered mild pronators while 20 percent to 30 percent are severe overpronators. The rest of the population has a normal amount of pronation or tends to supinate or allow their foot to roll out, as they run and walk.
What To Consider When Buying New Nike Running Shoes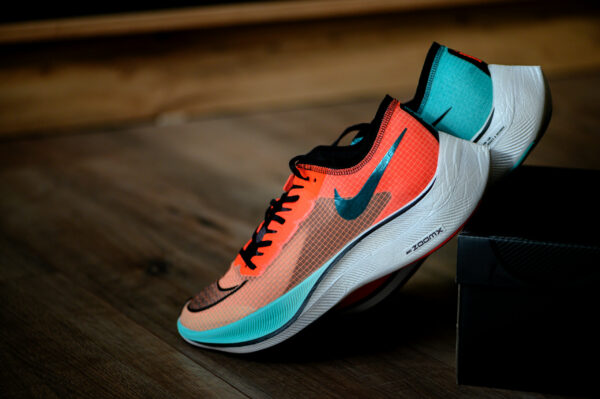 Type
All running shoes are made to meet unique goals. If you e.g. have a lot of speed training on the program, you need light training shoes. These are often called racing flats or cross-country spikes. They are ideal for speed training such as sprints, intervals, fartleks and competition. If you run on trails, or in the woods on uneven terrain, you need trail shoes.
Trail shoes are specifically designed for running on surfaces outside country roads and pavements. With a wide range of terrains, from mud to grass. Built for trail running, they provide the best support, stability and protection. You can use motion control shoes if you have low arches and moderate to severe overpronation.
In general, cushioned shoes are made with extra cushioning without many corrective or supportive elements. Cushioned shoes are typically recommended for runners with high arches – what in running circles are called supination or underpronation shoes (see the illustration image above).
Fit
Since each individual shoe part is designed for a specific purpose, the shoe must fit well around the foot. The ideal fit is close but not too tight, with enough room in the toe box for the toes to move. The upper part of the shoe should also hug the foot comfortably without being too loose or tight.
If you're going to run a lot, it's best to find a shoe with a tight fit so you'll have more control. A looser fit can be a more comfortable solution if you do a lot of walking.
Price
The more expensive running shoes have a lot of features that make them great for long distance running. In general, the cheaper running shoes are good for shorter distance runs or if you are a beginner. You should also consider how often you will use the shoes and how long you want them to last.
If you only need to use them occasionally, you can consider the cheaper option. But if you use them often, you might want to invest in a more expensive pair that will last longer.
Cushioning
Cushioning is the density of the material under the midsole and the foam, as well as the firmness of the heel, which must be taken into account when designing a running shoe. Go for running shoes with more cushioning if you want your feet to be well cushioned. Runners with high arches tend to benefit from a lot of cushioning. For runners with neutral pronation and neutral arches, moderate cushioning may be ideal.
User and expert reviews
It is always a good idea to look for both user and expert reviews. User reviews can give you an idea of ​​how comfortable the shoe is and whether it fits well. Expert reviews can give you a more detailed overview of the running shoe's quality as well as its effectiveness and durability. By taking into account user and expert reviews, you can make better decisions when buying running shoes.
The 5 Best Nike Running Shoes For Women
Nike Women's Air Zoom Tempo Next% – Neutral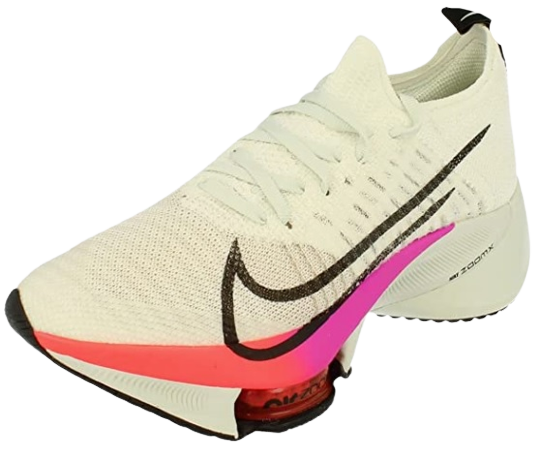 Nike Air Zoom Tempo NEXT% mixes durability with a design that helps push you towards your personal best. The result is a shoe built like a racer, but made for your everyday training routine. Nike ZoomX foam in the footbed delivers great energy return as you move forward. It's a great shoe for speedwork.
Nike Women's ZoomX Invincible Run Flyknit – Overpronation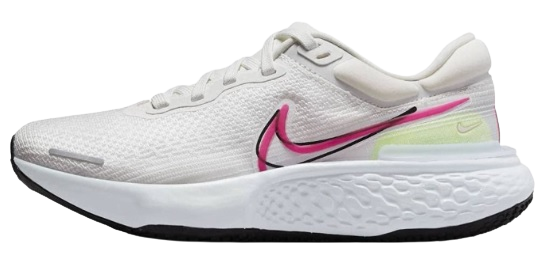 Go for it – those long runs with lightweight, responsive foam that delivers a soft feel with every step. A Flyknit upper gives your foot breathability where you need it most and secure fit you can depend on.
Designed for maximum shock absorption with a wider forefoot for stability and a more curved outsole for easier heel-to-toe transitions. As one of our most tested shoes, lace up and feel the potential when your foot hits the pavement.
Nike Air Pegasus 39 –  Supination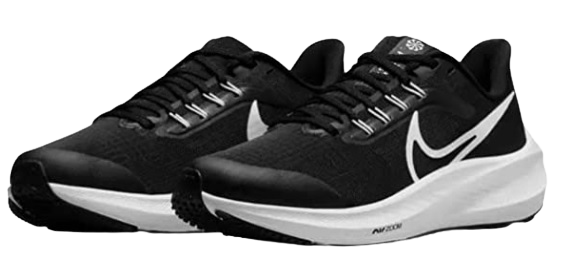 Running is your daily ritual, with every step taking you closer to your personal goal. Let the Nike Air Zoom Pegasus 39 help you ascend to new heights, whether you're training or jogging, with its intuitive design. Nike Air Pegasus is Nike's best-selling model overall.
More lightweight up top than the Nike Air Pegasus 38 and ideal to wear in any season, it has a supportive sensation to help keep your feet contained, while underfoot cushioning and double Zoom Air units (1 more than the Peg 38) give you an extra pop to your step. Your trusted workhorse with wings is back. Time to fly.
Nike Women's Air Pegasus Trail 3 – Trail Run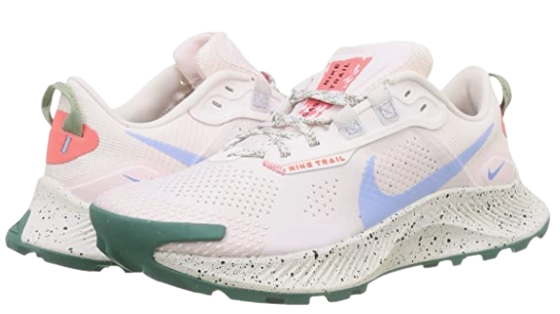 Find your wings with an off-road run. The Nike Pegasus Trail 3 has the same comfort you love, with a design that nods to the classic Pegasus look. Nike React foam delivers responsive cushioning while tough traction helps you stay moving through rocky terrain. More support around the midfoot helps you feel secure on your journey.
Nike Women's Metcon 7 – Cross-Training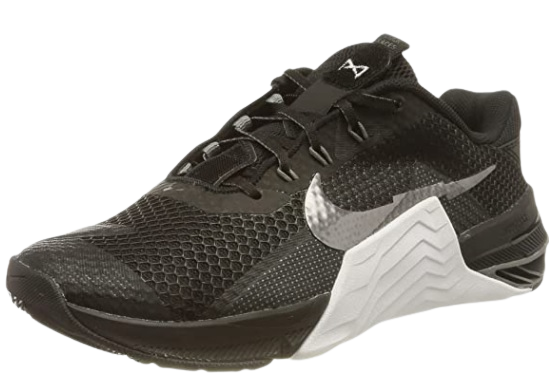 The Nike Metcon 7 is the gold standard for weight training—even tougher and more stable than previous versions. Nike has also added React foam that ups the comfort to keep you ready for high-intensity cardio. Plus, a tab locks down your laces so you can forget about them coming untied when you're focused on your next PR. 
I hope you get something out of this post. If you have any questions about the topic or want to leave your own Personal review, please leave a comment below.
What type of Nike shoe is best for running?
Nike Air Zoom Pegasus for running is Nike's best-selling model overall.  Whether you're training or jogging, Nike Air Zoom Pegasus is with its intuitive design ideal to wear in any season. It's your trusted workhorse. Today the Pegasus model is more lightweight and with double zoom air units.