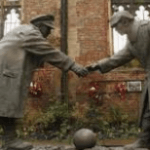 Sport has played a prominent role in our culture since modern society began more than 120 years ago. Originally, the sport was military training or a symbolic war. Sports today have great importance socially, in the media and also in the political context. When we look at the media image, it is easy to see that sport is one of the biggest entertainment areas with dedicated TV and streaming – channels continuous coverage on radio, newspapers, special magazines and internet media for almost any sport and running sports is about victory and great entertainment.
Competition in Running Sports
Sport is about competition, performance, struggle, optimization, being the best, rules and standardization. The concept of competition has been important in our time because sport is based on competition as the driving force. In this context, running contains a set of rules for the proper way to run.
There is a prohibition to push, cutting corners and using doping. The running distance must be measured exactly with a sharp start and finish line. The purpose of the rules is to create the same conditions for everyone at the starting point.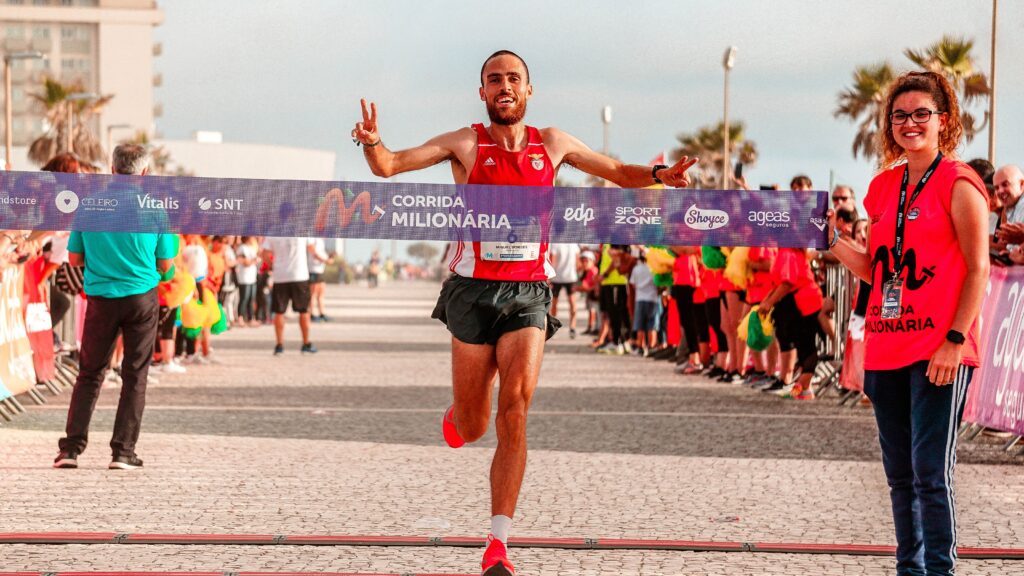 Then it is possible to determine who is the fastest and it allows a consistent adjudication of the winner. The runners organize in hierarchies, which as far as possible ensures that you meet the challenges similar to your preconditions.
If you as runner are member of an athletic club or a running club and compete in races regularly during the season, you will often meet the same participants from other clubs at your level. So, you run side by side or in the same group again and maybe you beat them this time, even if you run in the middle of the field all the way to the finish line.
Running Sports & Comparison with others
In competitions the comparison with others becomes central. Hereby will the fight against the competitors, be vital for the attraction of the race for both runners and spectators. A psychological and tactical game takes place and trying to tire the competitor by pace shift and over – sprint him close to the finish line, is one of the great things that help to make each race unique.
One of the best running competition performances I have seen on TV was when Lasse Virén from Finland falls in the Olympic games final in 1972 in Munich on 10.000 m. He was many many meters behind the last runner in the field, but he gets up and start running again and there we couldn't believe what we see.
He passes the whole field of competitors one by one ending up winning the race and becoming Olympic Champion.
Victory in The Sports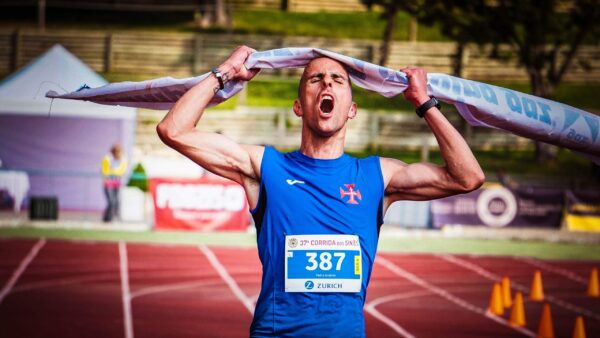 Besides the struggle with the competitors, the running sport always contains the struggle with themselves and against the clock. The effort to improve yourself and beat your own personal record is a battle in the struggle, which makes it meaningful to compete also for those without a winning chance. Every little aspect of improvement is utilized such as. optimization of nutrition and sleep habits.
The ultimate goal is always victory and the ultimate victory is a new world record, not only a victory at a certain level or in a certain period but an 'all-time' victory.
Running Sport builds on a simple hierarchy and value system; where it's possible to have many small victories on the way to the time or the record that ultimately evaluate one's work. Competition is the basic motive and at the elite level money, prestige and fame are a big part of the motive too.
The Drama in Running Sports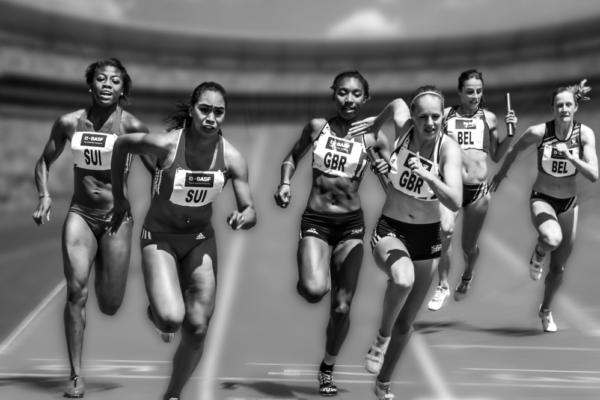 To participate in a competition is like being a part of a play where you are both actor and instructor. As a play at the theater is a piece of dramatized reality, sports competitions can be dramas at a high level too.
You encounter some strong feelings and needs, which also allows you to learn about yourself. When you decide to join a competition, you will come to feel the need to work focused on your goal.
You are going to push yourself more than usual, you will feel pain, excitement, enthusiasm, passion, joy and satisfaction when you succeed and you will come face to face with disappointment when it fails or you get an injury and suddenly has to take a break from running in a period.
You will also learn about community and unity particularly when you compete on a team against other teams, which can be used outside the sport too and you will see that victories, defeats and competitors will have different and more varied content.
All these characteristics of the sport reveal when we compete. When we compete, we step out of our comfort zone and shows our true self.
Running Sport is Good but Don't Overdo it
On the other hand, competitions can be unhealthy and even dangerous if they become a goal in itself. Many have the urge to push themselves beyond their personal boundaries just to gain a few seconds and positions, they show great focus and determination but wear blinkers and forget to listen to their body.
Competition can sometimes work paralyzed on the consciousness since an effective force effort often require that you forget to listen to your body, but you don't have to exaggerate.
When you have trained for a longer period, you become better to interpret the body's signals and limits. If you use ALL your resources solely to achieve a marathon time, of less than let's say 3 hours. What meaning have life, when the clock one day at the finishing line stops at 2:59:43?
After a while, many runners will go into a state of "is that all"? In such situations, they meet a kind of indifference, they lose their motivation and it becomes difficult to set up new goals. The joy of running must come from daily training. Only when running becomes a part of a larger context, it will continue to be meaningful and inspiring.
If you are interested in Running Sport like me, I hope you like this page and if you have any questions about the topic or want to leave your own Personal review, please leave a comment below.
What makes running a sport?
Originally, the sport was military training or a symbolic war. Running Sports is about competition, victory, and great entertainment. So, running is accepted as a sport according to experts. It involves a degree of skill such as endurance, power, and durability. There is a fixed set of rules enforced by a single organization - the International Association of Athletics Federations (IAAF).