With basic functions such as built-in GPS and heart rate monitor as well as connection to Garmin Connect, a Garmin Forerunner watch will keep track of all important aspects of your running and training progress. In this way, you get an excellent overview of your running activities, and it's very motivating. But how will you choose the right Forerunner for you? Which Forerunner watch do you really need? Are you a beginner, the trained type, or the experienced runner?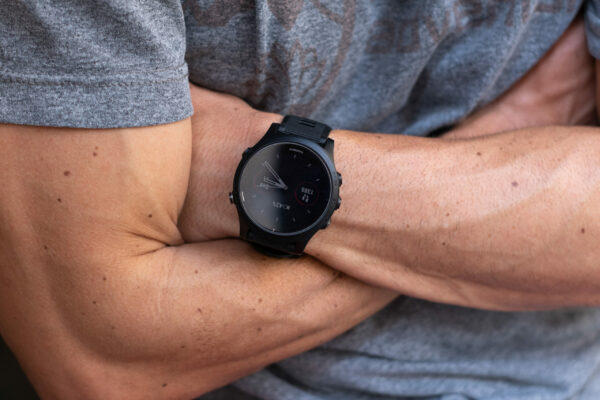 Garmin Watch – The Story
Garmin is an American brand that started back in 1989. A brand that has covered many different sports activities. In running circles, they are well known for their GPS, Heart Rate Monitoring and Activity Trackers.
Garmin today has offices all over the world and has become world-renowned for its approach to GPS-based components. In their relatively short lifespan, they have also tried other marketing activities, such as the manufacture of mobile phones, etc.
Garmin's ambitions
Garmin has the ambition to be the market leader within their field. And we must say that they have succeeded in relation to the various series of activity Watches with trackers and GPS, at least if we look at it as runners in sports and outdoor activities.
Garmin GPS Watch Introduction
When Garmin introduced the first GPS watches in the sports industry, there were both people who laughed and looked a little with a shake of the head. Because back then watches weren't quite as elegant as they are today.
Just like with the big mobile phones in the beginning, they were "bigger blocks" you had to strap on your wrist and run with. But we must say that the brand has developed a lot and taken revenge. They are today the market leader in GPS heart rate monitors and outdoor watches in several countries.
Garmin Connect Your Virtual Training Partner
Garmin Connect is a brilliant training partner. It's your virtual training partner. On most devices, you will achieve the benefits of this intuitive setup, which you can access both via desktop and via APP. It is both individually designed and as a training community. You can find all information about your training, your well-being and your general training status if you want in Garmin Connect.
Garmin Connect is thus an overview in real-time. If you have the app installed on your mobile phone, it can, at your request, keep an eye on you and your daily physical activities. It will tell you about good and bad tendencies, or maybe you want an update on your stress level.
All data from your day and your training are converted into recommendations for you in Garmin Connect. Presented in such a way that everyone can be a part of it. Garmin has a motto called: Beat Yesterday. Garmin Connect is a big part of it. Here, you can both compete against friends and family, or you can compete against yourself.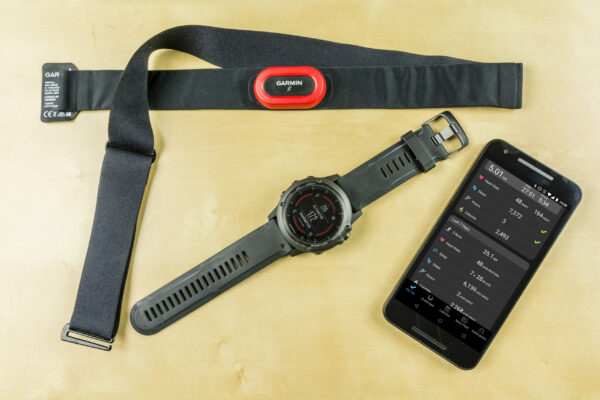 Garmin Coach in Garmin Connect
If you have a compatible device, you have the option of using a Garmin Coach, which is a part of Garmin Connect. Here you get a personal trainer connected, and then you have the option of getting a personal training plan, directly on your device. With Garmin Coach, your personal trainer is always on hand.
Choose from 3 credible coaches to guide you on your journey: Olympian and best-selling author Jeff Galloway, physiologist and online running Coach Greg McMillan, or physical therapist and running expert Amy Parkerson-Mitchell.
Garmin Connect – create your own training programs
There is also a function in Garmin Connect where you can create and shape your own training plans, and then transfer them to your device. Everything is built up so that everyone can participate. It's easy to understand.
Garmin Forerunner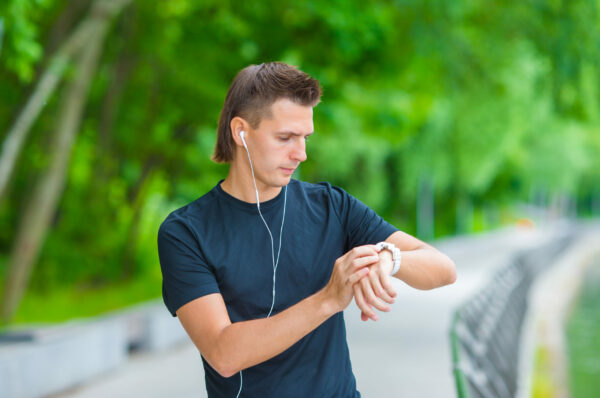 The Garmin Forerunner series has been launched for many years. The new ones in recent years come with a lot of activity profiles. There are many other interesting profiles for runners besides Run such as Walk or Trail Run as Cross-Training.
You can check all the Activity profiles here and which Garmin Forerunner matches your chosen profile by clicking on the profile arrow. Forerunner is the best-selling series in Denmark.
Probably because of the good price, but also because the products cover the needs of the vast majority. The Forerunner series is primarily developed for runners. But the series also includes watches for both the demanding data user, the 'Gear geek', or the ordinary exercise runner who just wants some basic data on his runs.
My personal Garmin Forerunner story
I bought my first Garmin Forerunner 110 in 2010. When I later explored and used Garmin Connect, I used Forerunner watches more permanently for my running and fitness activities in the years up to today. I am a big fan of Garmin, as they make very specific products that fulfill their purpose, especially in terms of user interface and durability.
They think very innovatively and new, and have high ambitions and expectations for their products. Even years after my Forerunner purchase, I can still use Garmin Support and get parts replaced for free such as a keeper or strap that is broken. It's really service that shows that Garmin is serious about their products.
Other Series in Garmin sports and outdoor watches
It can be difficult to keep track of the many different heart rate monitors and GPS watches available from Garmin. But it's actually not that difficult to get an overview, because Garmin divides them into different series, and then there are sub-categories within the individual series.
So if you can see the main categories (series) you are well-equipped in your efforts to choose and evaluate based on your needs.
Garmin has worked on the details in relation to 'categories' of series and profiles, as they realized that runners are different, and have different requirements for their 'training partner' on the wrist. In addition to the Garmin Forerunner, they also have Garmin Vivo, Vivosport, Vivosmart, Vivofit Junior, Garmin Fenix, Garmin Instinct, and Garmin Edge series (Cycling) – among others.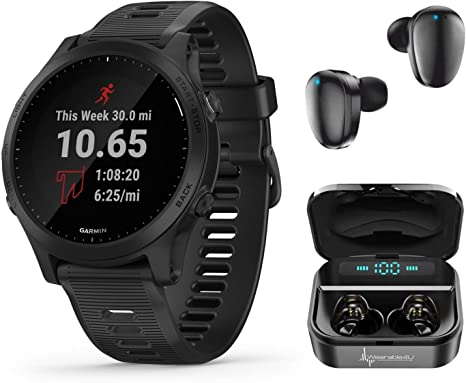 Garmin Pay – Their Own Payment System
Garmin has developed their own wireless and secure payment system. A payment system you always have at hand. Now you no longer have to depend on remembering your payment cards or your cash. If you have the option to connect Garmin Pay via your device and your bank, you always have a payment option ready.
You must of course first know which financial institutions that support the function in your country before you can use Garmin Pay.
Garmin Pay is a unique and excellent system that is built into your Garmin watch, primarily in newer models of Garmin watches – Garmin Forerunner 645, Garmin Forerunner 645 Music, Garmin Forerunner 745, and Garmin Forerunner 945.
And then you just have to hold the forerunner over the payment machine. Exactly as you know from your contactless payment cards. It is a very flexible solution and you always have money at hand. Perfect for the runner who wants to buy the morning bread on the way home.
Which Garmin Forerunner Do You Need?
In order for you to choose the right Forerunner watch for you, it is a good idea to find out your purpose and starting point as a runner. Are you a beginner, intermediate- or experienced runner? Let's review this below by introducing great Forerunner models, so you can choose the right model that fits your running need.
Garmin GPS Watch Beginner
You have decided that you want to start running. Maybe you've been recommended a GPS watch, but you're not too keen on the idea that you'll spend more time finding your way around the menu than running…!
But don't worry. A GPS watch helps to create – and maintain your motivation. A very popular choice for beginners is the Garmin Forerunner 45. With the Forerunner 45 or the smaller Forerunner 45S, which both are simple watches, you can already train as an experienced runner.
The watch monitors your heart rate on the wrist and uses GPS to record pace, distance and much more. You may need to take a few minutes to go through the Forerunner 45 model – or the brand new model Forerunner 55!
The Garmin Forerunner 55 is new on the market. It contains a lot of new smart features that turn the beginner's watch into your digital coach, delivering excellent training recommendations to you. The Forerunner 55 model has basic functions such as GPS and heart rate monitor and an easy navigation menu.
It's a perfect beginner watch. Compared to its predecessor, the watch is weight optimized and weighs only 37 grams. The big difference, however, is the watch's ability to act as a personal coach for you.
Based on your training history, the watch comes up with suggestions for your daily training, but also your sleep rhythm and fitness level are factors that the Forerunner 55 can take into account in its recommendations to you.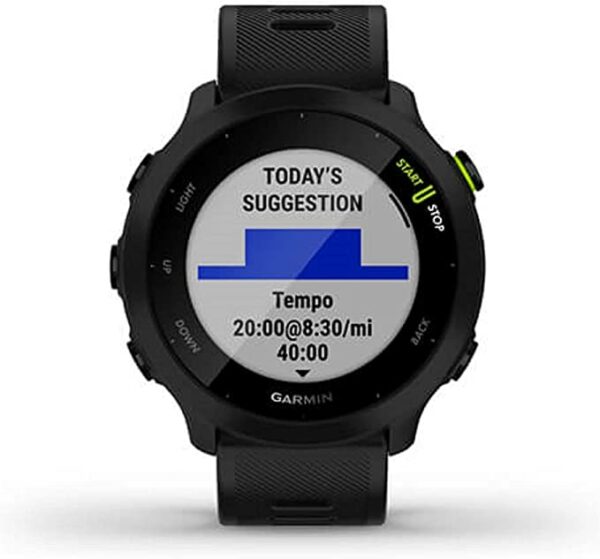 Garmin GPS Watch Intermediate
You run several times a week, and may already have a GPS watch. But it's important for you to see more detailed data from your training, and now you would like an update with more functions and great features.
Maybe you have Spotify Premium and want your favorite playlist with you on the running route. Music, running, heart rate, data, and good mood. Garmin Forerunner 245 Music combines joy, exercise, and motivating data reading.
What amount of training is right for you? Forerunner 245 Music offers personalized training and recovery recommendations so you can make smarter training decisions. The watch keeps track of your shape development and understands how, among other things, the summer heat is going to affect your performance.
With Forerunner 245 Music, every run can be your best. This GPS and heart rate watch stores up to 500 songs and syncs your playlists from selected music streaming services to your watch, so you can easily listen to them without using your iPhone or Android!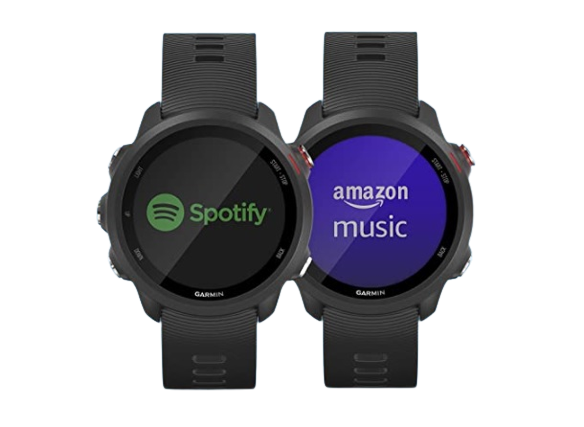 Garmin GPS Watch Experienced
You know what your goal is and you work hard for it. You care about data and are constantly trying to improve your training program and your endurance. Two Forerunner watches, very suitable for this, the Forerunner 745 and the Forerunner 945. Two watches that evaluate your performance statistics so you become a better runner with each training session.
Design your own data fields, measure your VO2-max, see how your training affects the development of endurance, speed and strength with aerobic and anaerobic training effect feedback and see your recovery time.
The more you familiarize yourself with what the watch can actually do, the more knowledge you get out of each training session. When are you ready for your next big running challenge?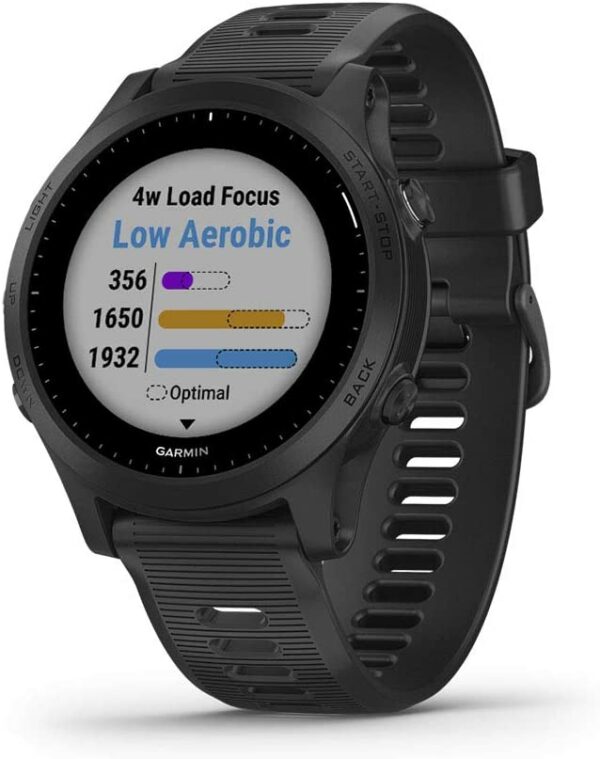 Final Thoughts
The Forerunner series has been developed to give runners the best conditions for tracking their training. It doesn't matter if you train at a high or low level. The goal of the series is to have a watch you can use regardless of why you run or what the goal of your training is.
But if you want to manage your running training and progress and like to see where you've run, how far you've run, what pace you've run at, and what your heart rate has been during your training, you also need to be able to measure on it. And that's exactly what you can do with a Garmin Forerunner watch and Garmin Connect.
I hope you get something out of this post. If you have any questions about the topic or want to leave your own Personal review, please leave a comment below.
Which is best Garmin Forerunner?
The best Garmin Forerunner for you depends on your need – what will you use it for? As a beginner in running, you can choose Garmin Forerunner 55. As an intermediate runner - try Garmin Forerunner 245 music, and as an experienced runner, Garmin 945 can be great for you.