What kind of training will you do? Is it training at home, on the treadmill in the fitness center, boot camp sessions, or running? It's important to choose training shoes that suit your kind of training. Understanding which shoe to use and when to use it will help you to get the most out of it, perform at your best, and avoid injuries.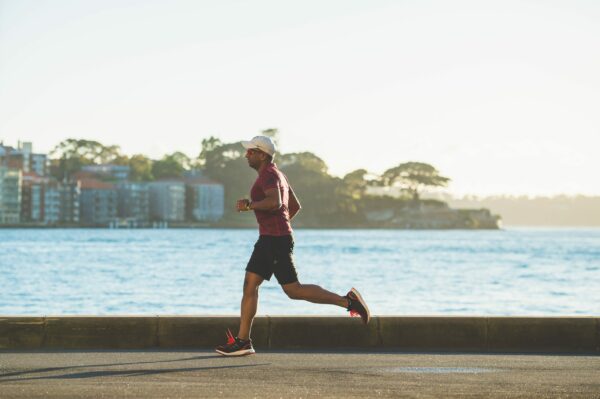 Training Shoes In General
As a runner, it is a good idea to vary the running training with other forms of training (cross-training). But you must consider which training shoe you choose for your supplemental training. Sports shoes are designed specifically for the purposes for which they are to be used.
So, you cannot run long runs in e.g., weight training shoes used for heavy squats in the gym – without consequences. The construction, especially soles in sports shoes varies depending on their purpose.
Running is a linear movement where you primarily move from heel to forefoot, whereas training exercises, regardless of whether it is cross training or team training in fitness, take place in many different directions – you move sideways, jump, lift, climb, and sprint.
Cross Training Shoes VS Running Shoes
Training shoes, Trainers, Cross-training shoes, sneakers! Training shoes have many names today,  but regardless of the term are they all designed with the same goal in mind: supporting you for a multitude of general physical activities. They are crafted to support your body through a wide range of different motions.
So, what differentiates cross-training shoes from running shoes? Besides, that running discipline is a monotonous linear activity, there are some key points that help you tell them apart.
Minimal heel drop
Cross training shoes are usually relatively flat around the midsole. We say they have minimal heel drop, which is just a term for the height difference between the heel and the toe of the shoe. This helps provide increased stability throughout an array of different activities.
Flexible midsole
Most cross training shoes have a flexible midsole, which provides plenty of range of motion for high-paced activity and varied movements.
Training Shoes in The Gym
Fitness training shoes support multiple exercises with a good grip on the floor. Fitness training in a gym usually consists of many different exercises, and you, therefore, need a shoe that provides support all around and doesn't only focus on linear movements.
You may know it if you have performed e.g. squats or lunges in running shoes. The foot is not really fixed and slides out easily. It doesn't happen in a fitness shoe.
Fitness shoes have less cushioning and thus lower heel drop than running shoes. This lowers the sole, so you stand better and have a good grip on the floor – especially important for heavy lifting such as squats.
You risk getting injured if you do weight training in a running shoe because you are not standing properly and the foot slides around in the shoe when you make quick jerks and lunges.
Great training shoes for fitness as cross training
You are now familiar with the basics when it comes to finding the right cross training shoes for you. Below is a good offer for a very popular cross training shoe.
New Balance Men's 608 V5 Cross Trainer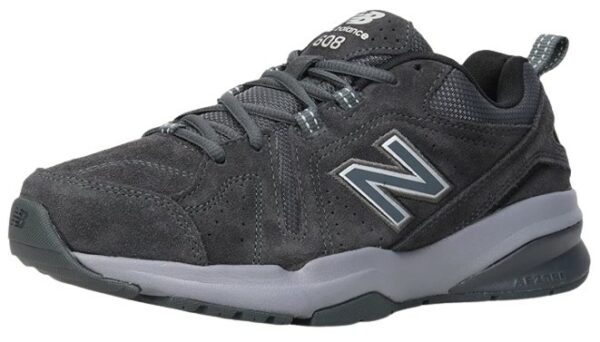 New Balance Women's 608 V5 Cross Trainer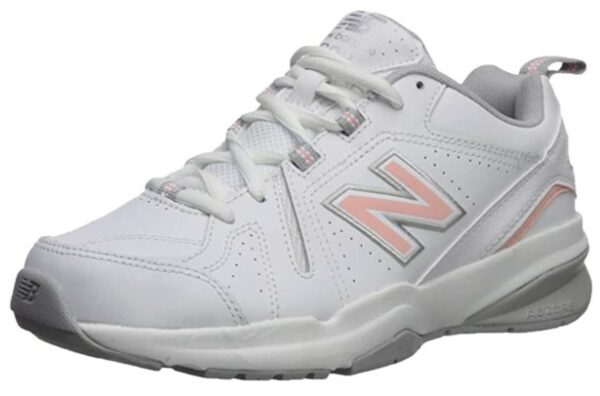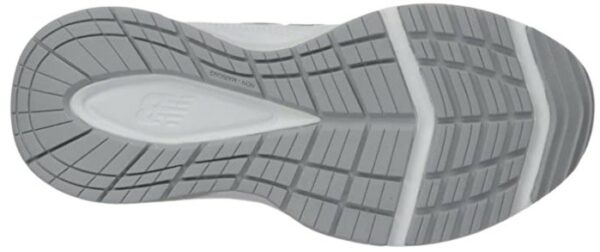 With great durability and comfort, you can easily get through your cardio training, strengthen your lifts and dominate your training.
Common to cross training in the gym is that you mainly train multiple exercises on the floor and therefore need a lower training shoe with a low center of gravity. On the other hand, if you mainly train running on the treadmill, then a running shoe with or without pronation will meet your needs best.
Cushioning And Support – A Must in Running Shoes
When you run, you land with great force. It's 3 times your own body weight, and therefore running shoes are equipped with high shock absorption (Cushioning) and support, to spare the body as much as possible. If you run in training shoes without the right cushioning, you risk getting an injury.
The high cushioning and support mean that the heel drop (height distance between heel and toe) on running shoes is bigger than on fitness shoes – which makes great sense for distance running, but which is not particularly suitable for fitness training in the gym.
Great training shoes for runners' daily training
Finding the best running shoes is very individual. So the best running shoe for me is not necessarily the best running shoe for you. It is therefore not possible to find the best running shoe for everyone. But we can make a qualified attempt for the best running shoe for daily training as below.
Saucony Men's Triumph 20 Running Shoe
This model is Saucony's most cushioned and most luxurious neutral running shoe. Get ready for your daily training. You don't even have to think about running. Every single detail on the Triumph 20 supports maximum comfort and softness to help you on long training runs.
You will love to run with Saucony's lightest PWRRUN+ foam, which is now even more effective. With a completely new upper and lace design, you can step into a shoe that feels like it was made just for you. The Saucony Triumph 20 is ideal for longer runs or easy recovery runs. You get comfort from the first to the last kilometer!
Weight: 280 g (size 42.5), 244 g (size 39)
Heel drop: 10 mm (Men's/Women's)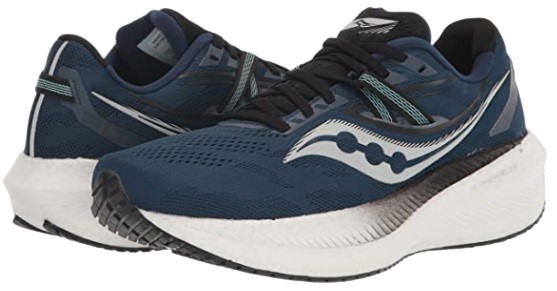 Saucony Women's Triumph 20 Running Shoe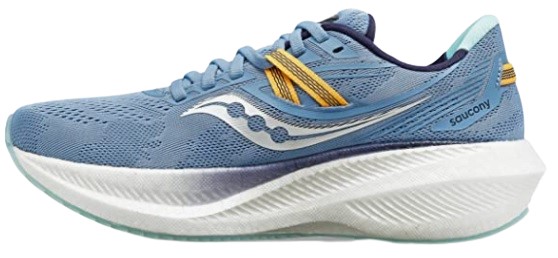 Final Thoughts
Running shoes and training shoes are both engineered with a specific type of activity in mind. Although you can use trainers for running and vice versa, doing so can lead to decreased performance, blisters, pain and a higher risk of injuries.
If you do exercises in the fitness center and use the training shoes for all-round training where you train strength and exercise or do mainly rhythmic exercises and team training? Then you should go for a definite fitness shoe.
Training shoes support mainly side-to-side movement and other different movements. Running shoes help with linear forward movement. Running shoes also provide more cushioning and support, which often means a higher heel drop. This provides more comfort, especially during long distance runs when you need lots of cushioning.
How do I choose a trainer shoe?
Decide what kind of training you will do. Is it training at home, on the treadmill, in fitness team sessions, or running? It's important to choose training shoes that suit your kind of training. A fitness trainer has minimal heel drop and a flexible midsole. A running shoe has more cushioning and support. - Then go for it!