There are many arguments to start running and it's obvious that we all have habits, which can be a challenge to overcome. The hardest in getting started is the distance from the couch out to the running shoes. When you have gotten the running shoes on, you have overcome the worst obstacle. In How To Run As Beginner – The Best start, there are also many excuses we hear when people try to avoid getting out there on the street and actually start running.
Running is natural for us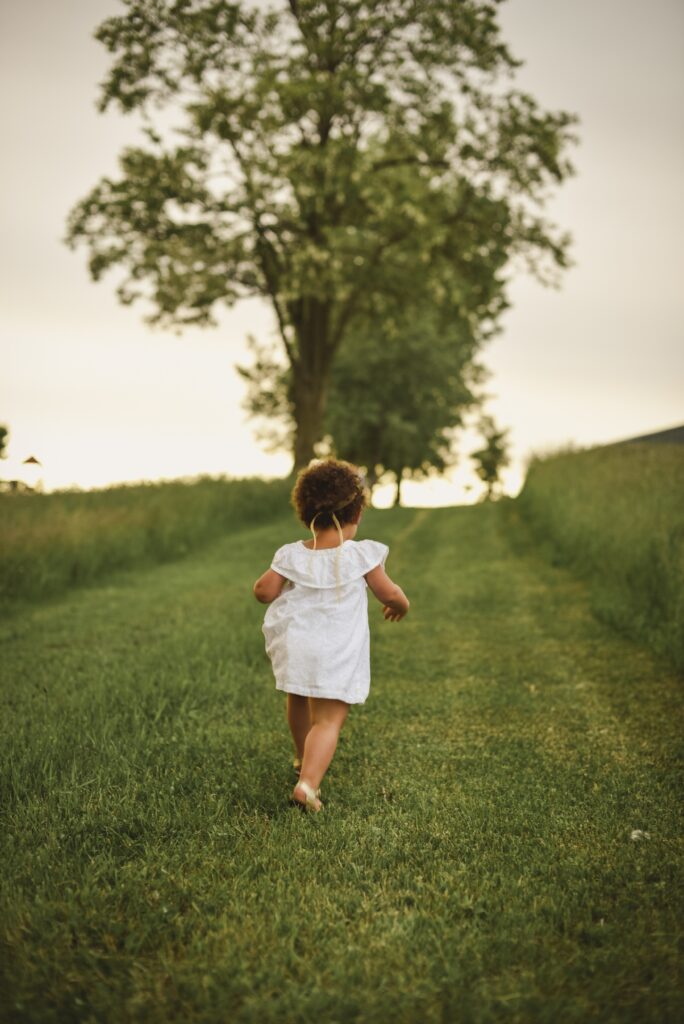 We all have the ability to run built-in our body. Therefore, everyone can become a runner. So, when we hear people say that they cannot run it's more because of their expectations and performances to themselves. But being a runner is not something you become after years of training. You are a runner from the moment you start running.
Regardless of ambition level, we all have a purpose by running, they can be very different but they are all good at the same level. If you want to run and continue running you must find your conscious supporting element, since that will keep up the motivation to run regularly. And over time it will be a natural part of your daily life with all the benefits that follow.
Running as Beginner – motivation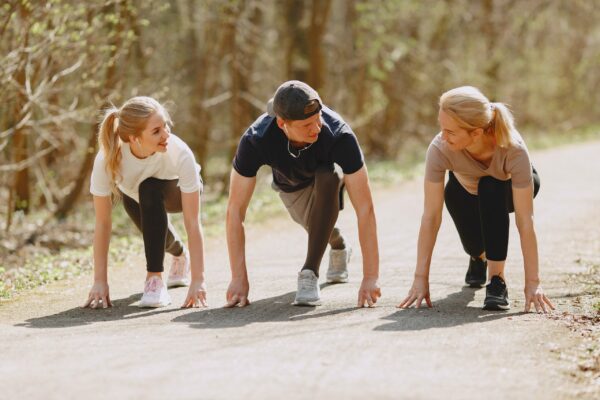 The best way I know to keep up my motivation is to have goals with the training for example to lose some weight, running 2 -3 times a week or participate in a public race with all the attention. The meeting with other runners and the event in itself. You don't necessarily need to run a marathon. Start with 2 or 3 kilometers and you have already sharpened your mind and motivation. The weather doesn't mean anything either, since you only have to run in 5 -7 minutes before your body starts getting warm and then the weather doesn't mean anything.
The first few runs are crucial to whether you want to continue to make running your preferred exercise form. Therefore, you must start training easily and comfortably. You have to complete your planned training and still have a feeling of surplus – that you have energy left, that gives you the motivation to run again.
As a beginner, you may maybe not know if you prefer a running shoe that is soft or hard, or if it e.g. should be a running shoe with a lot of extra stability. We have found a good starting point in choosing a proper running shoe. The Mizuno Wave Rider for men and women has gradually become a classic in running and is one of the most popular neutral running shoes on the market. The Mizuno Wave Rider has always been known for its very responsive sole material. The shoe has received an update on both the upper, middle- and outsole. It is especially a good choice for a beginner.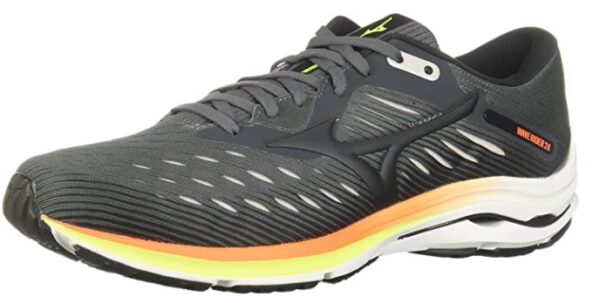 Running And Beginner ambitions
It will be a good idea to keep your ambition level a little lower in the beginning. So, let your basic shape be the starting point and of course, if you play soccer or tennis a couple of times every week your starting point is higher and your body is better prepared for the loads from the running than if your daily life doesn't offer physical challenges at all.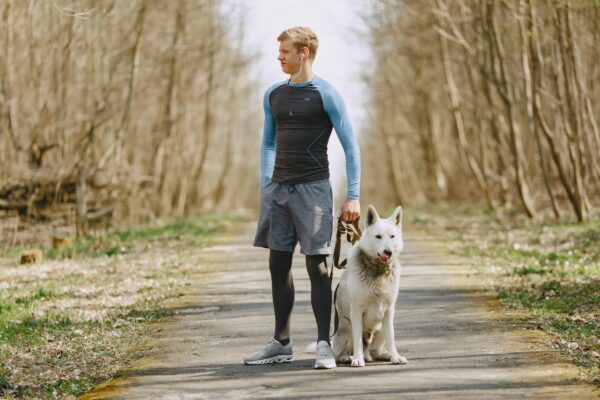 If running is a completely new activity it demands more caution and a little longer adaption period. After a couple of weeks, you begin to know your own capacity and now you can fit your daily training to the challenges of running. In the beginning, your body will very likely be sore because of the new habits and because you use it in another way than you are used to.
By the way, depending on your current running level you don't have to run all the time. You can combine a walk and run where you run in let's say 15 -20 minutes and then walk 15 -20 minutes or less as long it fits you. If you cannot talk while running you run too fast and you have to slow down the pace on the other hand if you can talk easily you run too slow. The body needs a certain load to develop the necessary strength.
The first Running period As Beginner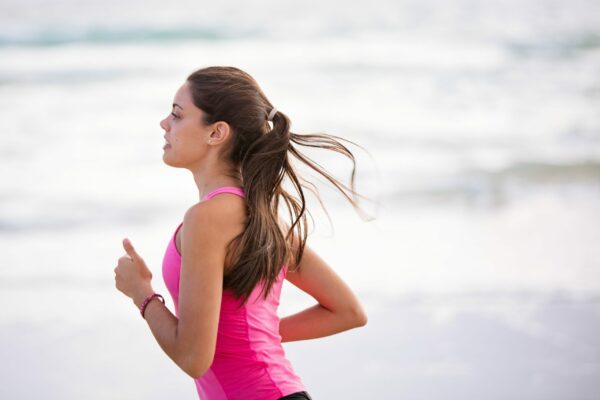 In the first couple of weeks, the body's muscles and tendons need some time to get used to the new habits by moving in another way than before, you started with the new (positive) habit. After 3 -4 weeks, the body starts to get used to it and you can add extra training per week to the routine.
A part of the charm in running is that it takes time to build up a good shape. So, start with smaller races to experience the atmosphere and happiness in seeing other runners and their way of testing themselves during the race. It requires months of practice to become a good runner who completes races or several training sessions naturally and effortlessly and if you increase the training volume by about 5 – 10 % per week you should be on the right path to progress.
Another good idea is to follow a training program that fits your level so you can manage your progress. Getting a sports watch to measure your heart rate will also tell you when you are on the right path with the training since it has alarms telling you about your running intensity and other things.
Today you can have a wrist-based watch with heart rate measurement without the often annoying HRM belt around the chest. If you have a test route you can run from time to time, you will also get a sense of your progress since you will run it faster and faster if you are consistent with your training, which again will increase your motivation.
The first bigger success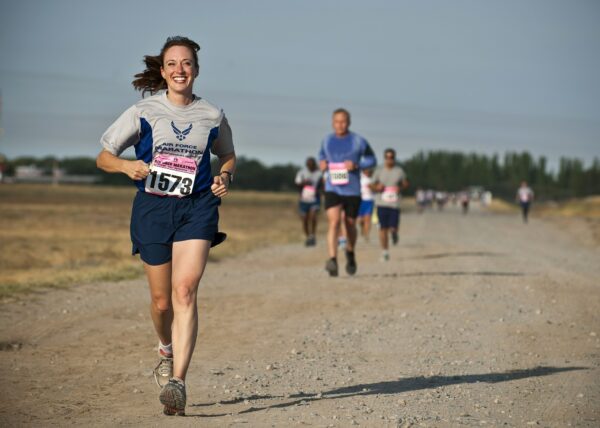 Suddenly you start running 5k, 10 k or 15k, and then it starts being something you really are aware of concerning your daily health, mood, relations with other people and surplus.
Another important thing here is your running shoes who protect your body from the loads in the often one-sided movements that running can be unless you vary the training surfaces. Start running on Asphalt, grass, gravel or other surfaces.
So, the running shoes are your best friend and it's not a good idea to buy the cheapest ones but rather the opposite buying quality running shoes with great shock absorption and who fit well to your feet.
Sometimes the hardest thing with running is to be persistent because our daily life today gives us a lot of opportunities but also demands. So, often it will be a good idea to have running partners since regular running at scheduled times each week makes it harder not meeting up with your running partners and skipping the agreements.
Maybe you have a neighbor, a family member or others you can run with and it's also nice to have a conversation partner during the run. Now you are becoming a real runner.
I hope you like this blog and if you have any questions about this topic or want to leave your own Personal review, please leave a comment below.