Running apps have gradually become a great training tool that affects both your current running level, fitness, motivation, and performance. A sports tracker is your digital trainer who tracks your running training using GPS. So, you get collected detailed data about your route and running status. In How to choose the best running sports tracker, we look at opportunities to choose the best one for you.
To plan and measure your own running route in the best way, is about planning a running route in advance, measuring it during the run, and at the same time learning more about your own performance.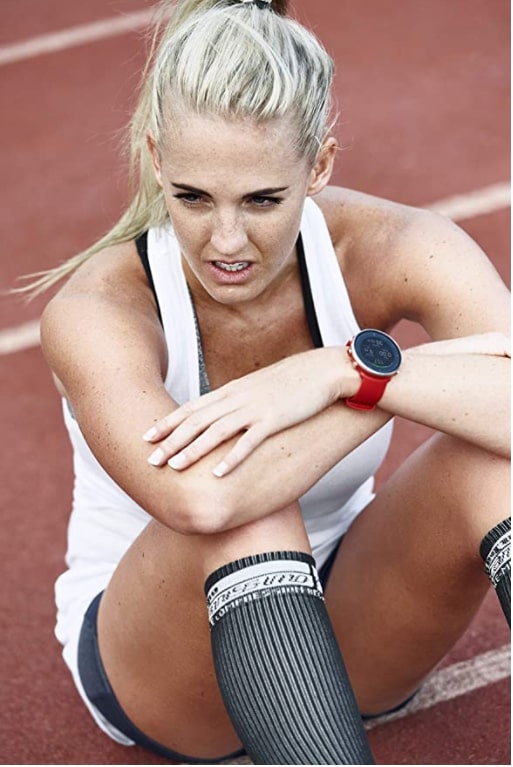 Since the corona period started with shutdowns, bans, and work from home, it's a little surprising that many of us took the opportunity to run a little more and a little longer – 37 % – than we were used to. A comprehensive inventory of numbers collected from fitness trackers and exercise apps from around the world shows how the development of running people, is increased about 30 % and the use of running apps is also increased 27 %! (source: RunRepeat )
So, you could look at this post as an opportunity to join this new trend in our comeback to the world, who opens up in near future.
Why Use A Sports Tracker?
The idea of a sports tracker when you run should be to create an overview and progression, so you get started with what you can from your current running level, and then slowly increase the intensity, number of training sessions, and running level.
The right sports tracker provides inspiration, increases your motivation to run, and makes your training more fun. So, which running app is the best for you? The best options for you when choosing the right Sports Tracker are based on your personal running needs. But before we go to that it'll be a good idea to look at what you should consider before you make your choice.
How You Choose The Best Fitness Tracker
Running apps are excellent when your motivation is lotraining app
w when you want to keep up with your progress, or you just want to be absolutely sure that you get everything registered. In these cases, a training app is a perfect choice for you.
With a training app, you can better follow and see how it goes with achieving your goals. Having a training plan on how to reach your goals is also an aspect you should consider.
There are many different training apps on the market and it can quickly seem overwhelming to find the right app for you. Therefore, there are a few considerations you need to make when choosing.
It's not all your training you can measure with an app, it's e.g. hard to find an app that can measure your cross-training on a rowing machine or a treadmill. Read on here and get better prepared to make the right choice.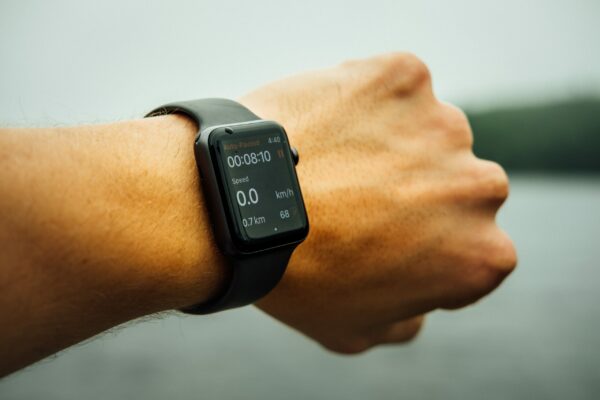 Training apps, sports tracker, fitness activity tracker or running app, there are many names on the same topic. These are all applications you can download to your laptop or mobile phone. They help you in your daily training.
The apps come in many different versions and can have a great variety of features and your training zones on your sports watch are always important, to keep an eye on the training intensity in your training sessions.
Some Sports Trackers can cover many types of training – from running to fencing. A good Sports App's mission is, in short, to motivate for an active life, to make training more fun and exciting. This can be done in several ways such as having a large social network where your friends can "Like" and comment on your training sessions.
You can often see when your friends are out training, and then you have the opportunity to send them an audio message that should motivate them to continue training. Some apps even have "pep talks".
So, there are training apps for almost all types of training. Thus, there are training apps that are more suitable for specific sports than others for running, cycling, skiing, strength training and more. You are therefore guaranteed to find an app that suits your training needs.
Some of the most prominent training apps today are Garmin Connect and Strava where you can upload running data from your sports watch. However, there are a few things you need to consider first.
What should I be aware of when choosing Sports trackers?
Runners are different and have different needs when it comes to training, such as running prerequisites. Therefore, it is not given that your friend's great sports tracker app is right for you. To find the training app that includes the features you need, you need to pay attention to these three things:
1. What kind of training should the app be aimed at? As mentioned, there are different training apps for many different types of training. Therefore, choose one that suits you.
2. What features should your training app have? This is an extension of point number 1. Nevertheless, other things apply to this question – including whether you want an app that reminds you that you need to train.
3. What is your level of ambition? There are both apps for you who want to get started with training and you who have been going for a long time and are now looking for extra inspiration. You can set the settings in your training app depending on how often you want to train.
Benefits of using a training app?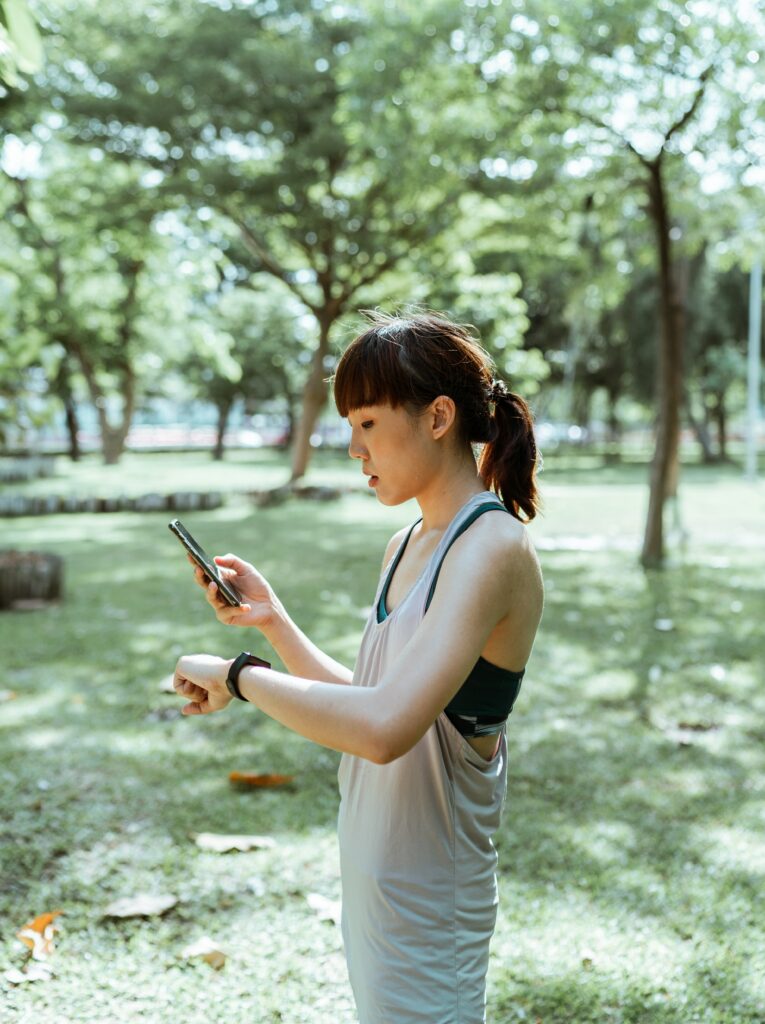 There are many benefits associated with using a Sports Tracker. First, the vast majority of apps have a feature that reminds you to train. This helps you to get up from the couch to a greater extent.
In addition, with a training app, you can follow your progress and your training development.
This is especially beneficial when you need to follow a New Year's resolution or achieve a personal goal. Last but not least, there are several apps on the market that inspire new exercises as cross-training for your run. In This way, you will not only be motivated but also inspired by your new training app.
Download training apps
Training apps are, as mentioned, mainly for your mobile phone, which you download from the Apple App Store or Google Play, depending on which operating system your mobile uses. It requires that you have a smartphone or a tablet so you can download them.
In addition, some apps may take advantage of e.g. heart rate monitors and other types of biometric measuring equipment that you can buy for your mobile – or the training app in question.
Some of the exercises your training app contains may require a comfortable surface or a foam roller after training. Others require you to simply find the running shoes. But you have the opportunity to choose on and off when you find the training app that suits you.
The apps selected covers a wide range of training methods, and some are specifically developed for a specific sport. Ultimately, they should all like to make your training more fun and motivate you to keep going. Whether it is the social aspect, a pursuit of improvement or something completely different is relative.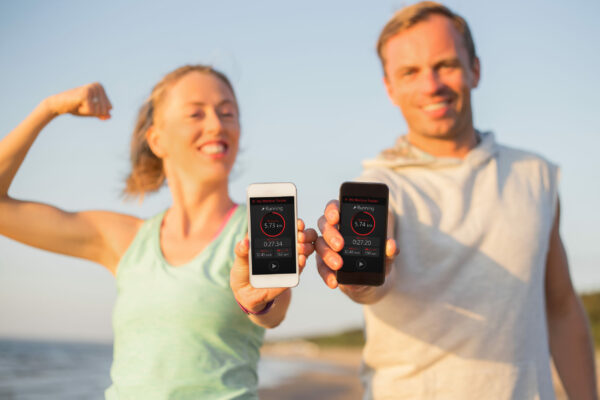 Final Thoughts
Now you have a little overview of Sports Tracker apps. It's recommended that you test several apps and find the one that fits you best. Remember that you can always delete an app if it is not for you. I hope you like this post and if you have any questions about the topic or want to leave your own Personal review, please leave a comment below.
What is the best running app for beginners?
The best running app for beginners should have options for choosing pre-programmed routes, simple data charts, audio coaches, support communities, and social features. Most important is that you can track your progress and make any necessary adjustments. Runkeeper is a very popular running app for beginners.