Do you consider running a marathon race? I suppose you already know, that it will take several hours for running a marathon distance and it will impact both your body and your mind as never before particularly if it's your first Marathon. So, preparing for the challenge of running a marathon race is a must.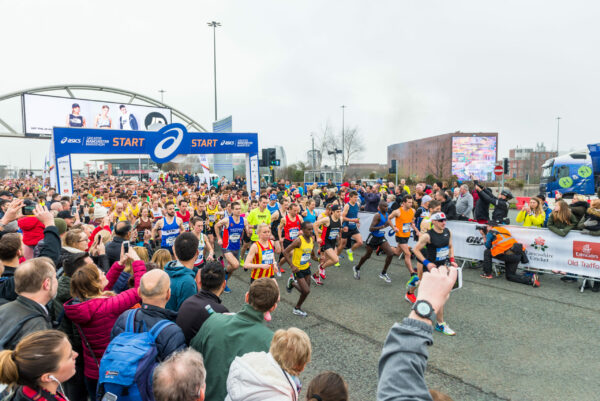 Running A Marathon Preparation Overview
It's not only about the physical aspect but also a mental challenge. So, running a marathon is about how you are prepared. Preparation is fundamental and it's absolutely a must to know where you are now – your physical conditions before you start. when Preparing the challenge to running a successful marathon race you should try to answer questions like, do you have:
Past running experiences?
Health challenges?
Support to start a marathon project – maybe your spouse?
Experience from other sports?
A time frame for your chosen Marathon race?
Running routes in your neighborhood?
Answering the questions above will make you able to set a goal on a personal basis for your current running level.
Getting Started to Running a Marathon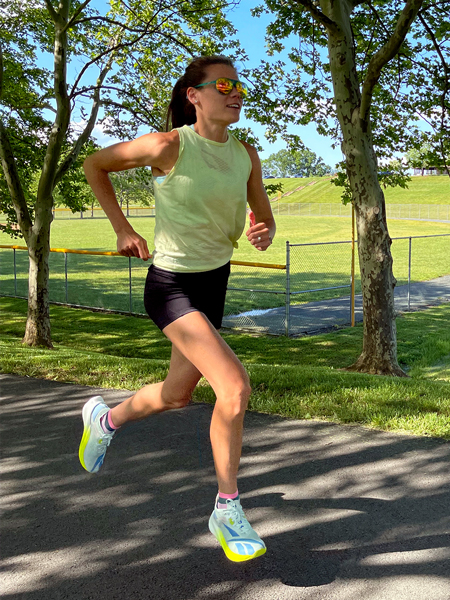 To make a frame for your planning and execution, we will use the SMART model. It will increase your chances of success by setting regular milestones and goals that are specific, measurable, attractive, realistic and timely. The SMART model is these five requirements that you must set for your goal or outcome:
S – Specific
What exactly is it that you want to achieve?  When setting a goal, it is important to be specific about what you want to accomplish. It's a kind of mission statement for your goal.
M – Measurable
How do you know that you have reached your goal?  What will be the evidence?
A – Attractive
Why is it important to fight to reach this goal?
R – Realistic
Is your goal realistic compared to the time and resources you have available?
T – Timely
When do you want to reach the goal?
Maybe you aren't used to describing your goal in this way and with written answers. But I assure you, it will be beneficial in the marathon training process because it will manage your focus from your basis to your goal. Let's take an example:
Run a Marathon Best Practice

S – Specific
My goal is to run a marathon in 4 hours.
To reach this result and secure my success, I will follow a pace balloon runner setting the pace at 5.40 min./km during the 42,195 km. I also want to drink water and eat some fruit at every hydration zones on the route.
M – Measurable
When I reach the finish line, I know the chip will register my time after 4 hours of running out there on the route with several crises and exhausting moments, focusing on the pace balloon runner.
It will be a fantastic relief in my body and mind to cross the finish line and feel the shift from running in several hours to just walking and then see my wife and particularly my little daughter coming against me with open arms and big smiles on their faces – I did it.
A – Attractive

I have a lifestyle disease and I know, that running a marathon race after many months of Marathon training, will give my body and mind a complete change to a new and much stronger version of myself.
Afterward several kilo lighter, with the best physical state and running basis, I will run some smaller public races to keep my shape and enjoy, that I can keep such a high pace. It will also give me personal power and a lot of self-confidence to set goals in other areas of my life.
R – Realistic
Yes. I have made a deal with my wife, who is my support and since I work from home, I can adjust my days with the necessary initiatives. I also have a marathon training program to follow, which fits my current running level and timeframe toward my marathon goal.
Furthermore, I have running experience from many years with soccer earlier in life and in that way, I have a good sense of my running abilities and skills.
T – Timely
 I want to reach my goal of running the Copenhagen Marathon in 4 hours the 16 May 2021. So, from time to time in the Marathon Training process, I will look at this event, since I have a wallpaper as background on my PC with the actual event, date and race start time.
If you split up the timeframe by using milestones during the marathon training process, you'll have better control of your progress. Milestones could be test races to test your current shape.
You could participate in public races on 10k, 15k, 21,1k, etc. to experience how it feels and finish around a certain time concerning your shape at this stage in the marathon training program. Hereby, you also experience a race atmosphere and have a break from the usual training.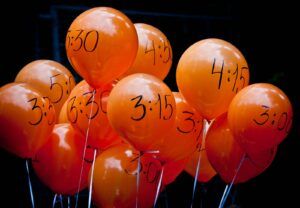 Run a Marathon – Mental Preparation
This aspect is the other important part of the preparation. You must be able to know your own limits and have confidence in your potential to reach the Marathon goal. With the many months of Marathon training, you will get to know yourself with both the physical demands and the way to deal with it, which is the mental part. To achieve this stage, it's necessary to consider the following points:
Visualize How To Run a Marathon
When training, imagine yourself in a Marathon race situation. You are running a Marathon. Think about how you want to deal with the instant moments when exhaustion begins taking over your legs.
Maybe you prefer to drive the actual marathon route on a bicycle before the race or look at the course map from the official race website, so you become familiar with the route as much as possible. Furthermore, you must mentally try to imagine that you are crossing the finish line.
If you can imagine the situation then you can do it. It's a matter of strength, endurance, training and confidence and you have the time to attain that. When you are out there on the long training runs, you will experience a better ability to visualize future events and experiences, since there is a correlation between going deeper into yourself while running and visualizing.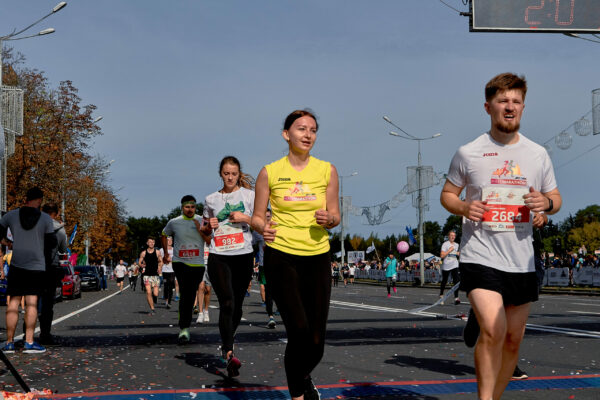 Stay Positive While Running a Marathon
The use of positive words and sentences throughout the training can be very helpful. It is affirmative to make statements such as: "I can do this!", "Just one mile more!" and "I am prepared and I am doing it!". It also helps with support from a coach, friend, or partner who encourages you, when you feel ready to quit.
Mainly, the limits are in your brain and not in your body. Also, remember to focus on solutions. If a specific part of the training or race is causing you problems, then think about how to deal with it in the best way.
Control your Focus
Instead of saying; "It's impossible!", you should focus on alternative ways to overcome challenges, using concentration and determination. Slow down the pace in situations where you get too stressed and focus on the basics, set one foot in front of the other, until you feel well again and ready to run a little faster.
So, if you are interested in running a marathon, I hope you like this review and if you have any questions about this topic or want to leave your own Personal review, please leave a comment below.
How long does it take for a beginner to train for a marathon?
Most beginners need about 16 - 24 weeks to get mentally and physically prepared for running a marathon!