Competition shoes allow you to run the best you can. They are very light, which gives faster running times. As previously mentioned, in just a few grams of weight change in the foot, there will be a great impact on the force the leg muscles must provide during the entire hovering phase. But competition shoes are made to run fast in – not to prevent injuries. Every single gram saved on the running shoe is at the expense of support, stability, shock absorption, and durability.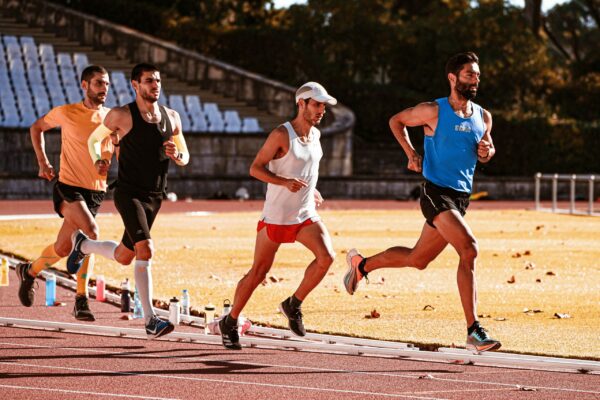 Competition Shoes – Fit
The shoe is quickly stepped skew an angle, as the heel cap is very soft and as there is virtually no support on the inside of between the sole. One of the reasons is that the stabilizing sole materials are particularly heavy. The sole material in general has also been saved. It provides poorer shock absorption. As the heel increase is smaller than in the training shoes if you are very exposed to damage to the Achilles tendon. And If you deviate significantly from the neutral running style, all the mentioned conditions can actually cause you to run slower than in the training shoes.
Competition shoes are therefore only intended for serious competition runners with a lot of training experience and are rarely used at distances over 10 km. Beginners and runners who are to run their first half or full marathon should therefore only run in training shoes. When you become more experienced, you can occasionally use a lightweight training shoe for competition during interval training.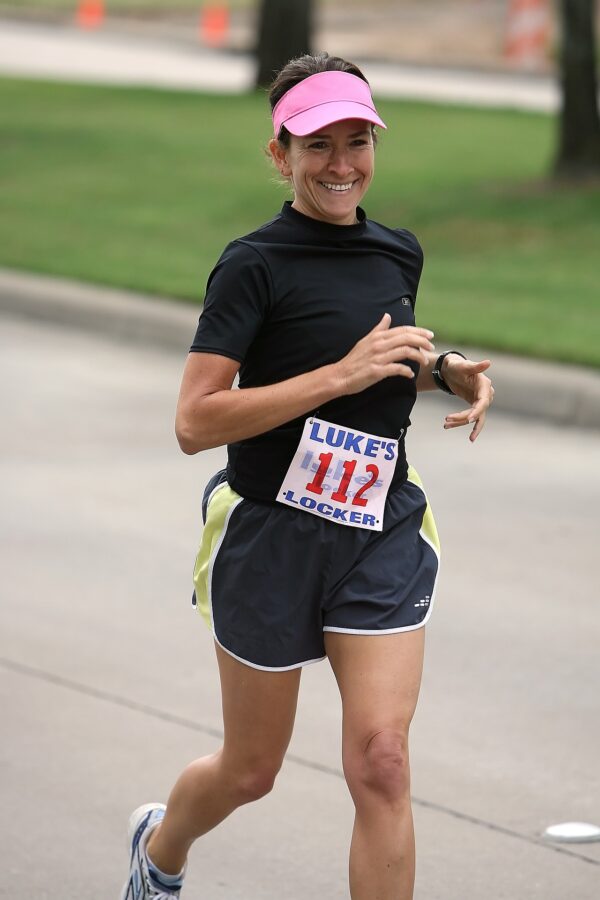 It is a hybrid between the heavy training shoe and the competition shoe. Of course, it weighs slightly more than the ultralight shoe, but in return, it provides better stability and shock absorption. As always with new shoes, the fast shoes must also be runned to and tested during training. They must never have their debut for the competition. For the competition, warm up in the competition shoes to get the calves and Achilles tendons used to the lower heel. Warm-up/jogging takes place in training shoes to limit the risk of injury.
Spikes
Spike shoes are 100% competition shoes that are aimed at serious competitive runners. They are only used on athletics tracks and occasionally in cross races. The shoe is very different in construction depending on whether it is intended for sprints, intermediate distances (800m – 1500m) or the longer track runs of 5 and 10 km. It is the lightest shoe at all and there is virtually no shock absorption. Much of the shock absorption is located in the plastic web itself. It also means that there is only a minimal heel raise. Small 5 – 6 mm spikes are inserted throughout the forefoot in addition to the hard pointed plastic profile in the forefoot of the sole. This ratio allows for maximum starting with a longer stride length and greater speed as a result. The shoe is highly damaging
Special Insoles for your competition shoes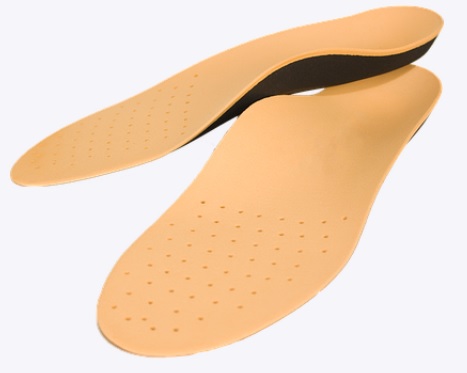 With more than 20 years of experience in the development of anatomical special insoles and soles, it makes us the country's leading sole center (Denmark). With us, you get your soles delivered within an hour and can take them directly into use. Our advanced 3D design program and 3D printers allow us to work much faster, more efficiently and not least accurately down to the smallest detail than all others that produce insoles.
Every year, all our partners send a myriad of patients down to us for help. These partners include GPs, orthopedic surgeons, physiotherapists, osteopaths, podiatrists and many more. The reason for the many references is that a foot is not just a foot. We are human and therefore all are different. These are the soles we make for each client in the clinic as well. No two sets are built identically and you therefore, avoid the standard soles, which are definitely not made specifically for you. With more than 10 years of training within the body and more than 50,000 satisfied clients, you are in completely safe hands.
Your feet are loaded every day by many laps and on different surfaces. Your feet and ankles form the foundation of your body, where there are especially clear relationships to the knees, hips, pelvis and lower back. That is why it is important that your feet have the best starting point when you are on the go in everyday life.
When you book a consultation with us, you will not only produce some insoles that may be suitable for you. We have developed a very special examination methodology where we look at the foot, ankle, knee, hip, pelvis and lower back – and the interaction here. We do a gait analysis to see how you settle across the foot and more.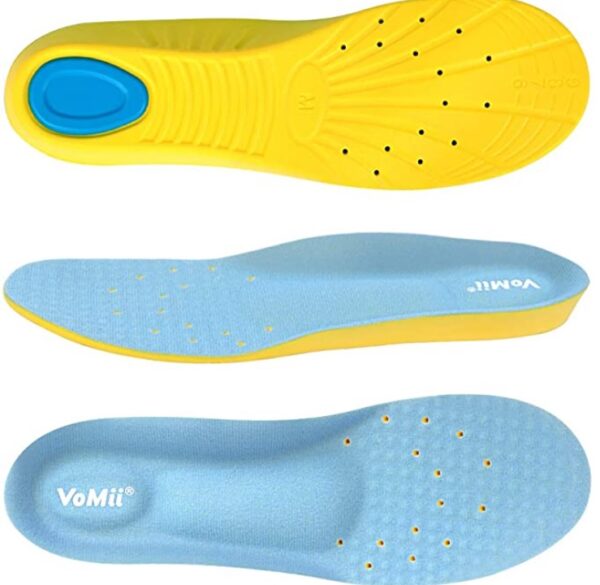 Your insoles optimize the functionality of the foot, which can improve performance and performance
Corrects even the slightest abnormalities in the foot position, which can have a positive effect on
the rest of your body
Can relieve and treat pain in foot, knee, hip, pelvis and lower back
Can relieve symptoms of e.g. plantar fasciitis (heel spurs), shin splints, inflamed Achilles tendons, running knees, sprained knees, groin problems, hip pain and
much more
Can compensate for leg length difference that is either congenital or occurred after knee or hip surgery
Relieves symptoms of the sunken forefoot. These symptoms are most often sleeping/tingling sensations out at the forefoot
Flat foot or hollow foot, which causes various nuisances
Hollow foot, flat foot
Insoles are for anyone who experiences pain or discomfort in the feet, knees, hips and lower back. They can also be used preventively if, for example. is very hypermobile, has had surgery on the foot or something. They are used both in everyday life and during your desired activity.
For several years we have made soles for the elite in football, handball, basketball and more. However, this does not mean that you need to play sports at all to have soles made with us. All people can face challenges with footwear over the age. As something very special, we also make special inserts for your sandals. However, this requires that the sandals have a removable sole.
If you have experienced severe symptoms for a long period of time or have a congenital deformity, you can apply for a subsidy for soles through your own doctor and the municipality.
Snow Fun Soles
Special inserts and Soles for sports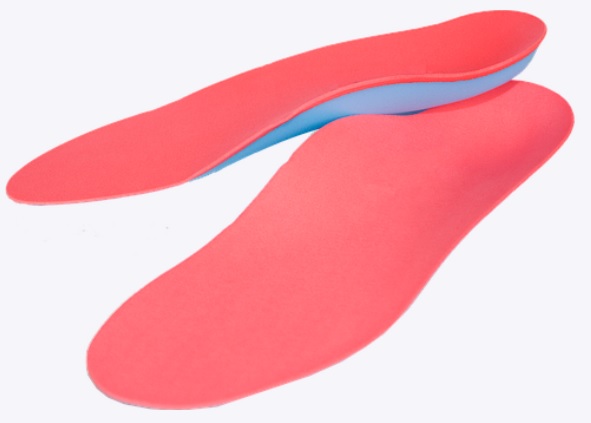 Do you have problems with your footwear when you run, cycle, play golf, football or the like? Our post gives your feet the best possible support and comfort. Many people have problems with their feet when they play sports, which can cause pain locally in the foot, knee or groin, for example.
The special posts we make here in the clinic are made 100% at your feet and can relieve you from the symptoms you are now experiencing. Most often, it is an important part of dealing with your challenges.
If you need help with new shoes, the staff at SNOW FUN is ready to help you.
We help everyone – both if you are an exerciser on a hobby level or the absolute elite. We have experience in all sports. We also make special inserts for ski boots in a slightly softer material than our normal soles. A sole in the ski boot helps to relieve the foot, so you avoid sore, tired and sleeping feet. The soles help to optimize the foot's functionality so you get the best contact with the ski boot, your skis and thus also the surface.
So we bring this little story, because that is really amazing what can be done today technologically within special insoles- and sports shoe support.
Hope you get something out of this post and if you have any questions about this topic or want to leave your own Personal review, please leave a comment below.