The best way I know to get motivated with marathon Running is to meet up to one of the big city marathons. Because think about it, marathon Running – the Best Way to start-up is about the culture here, which is absolutely astonishing. You cannot avoid being excited. So many activities on all levels unfold here. You can calculate the time for the first runners showing up near the finish line and be ready here with your mobile camera.
City Marathon Running – Get an Overview
With modern technology, it's possible to make the Marathon route unbelievably detailed as a map on the internet. So, you can choose to walk around knowing what to go for, while the race is going on. In Copenhagen marathon, there is a Copenhagen Marathon app. In other countries City marathons the frame may look the same as this: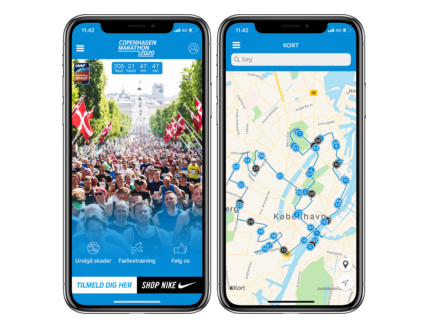 As a spectator, the Copenhagen Marathons app allows you to follow the runners with the live tracker, so you are sure to see them on the route and give them and a few encouraging words along the way. The app can be downloaded for free. So, How to get started with running can give you a great reason at these events.
If it's your first time as a spectator I'll recommend taking the bicycle if you can. Then you get around the route easier and faster. Also, remember to get something to eat and drink during the day.
Marathon Running Schedule
To put a marathon plan into practice, it will be necessary for you to use a marathon running schedule. In this way, you will be able to start and follow a plan that is adapted to your current running level. So you will already know that you can be a part of the runners too. keep this in mind and be inspired by the whole setup, the atmosphere, and the scope of the entire marathon event, when you move around here.
Social Interaction Inspires You to start a Marathon Running Plan
With fun and social interaction, was earlier an integral part of the community but more calm and moderate compared with today. Today it is more interesting with big mass events – the more participants the better. It is great to participate in the Bavarian beer week or the Carnival in Rio etc. because there are many people and it is a great experience to be a part of so big a community!
Thousands of joggers and elite runners participate each year in the Boston Marathon, New York Marathon, or other mass events, where the main attraction seems to be that there are many people. These events are often characterized by a large build-up and rapidly taking down events.
You also see marathon races when new bridges open, where the subject seems to be: "experience the first and only time to run across the bridge. "Storytelling, great websites keen on the individual races and entertainment that goes far beyond the athletic- or sports content, is also a part of it. as spectators, we will be active and involved emotionally.
Never mind that you seem to be anonymous, among thousands of other runners, as long as you are participating in a large set-up drama that attracts media attention. Many people feel that they contribute to something special.
Running New York City Marathon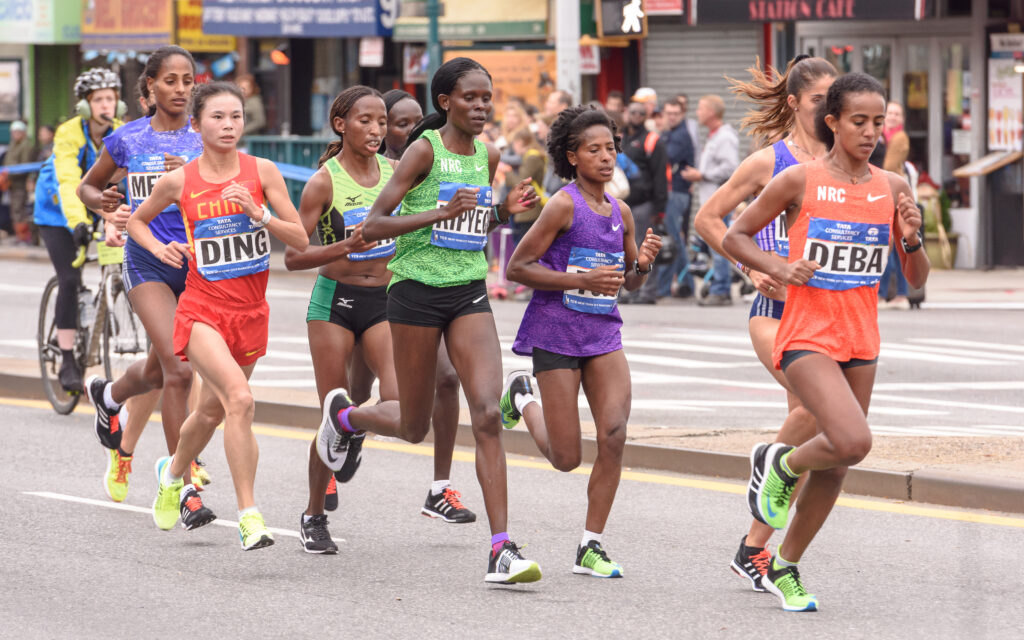 New York Marathon is an example of one of the biggest City marathons, where running 42,195 km is not always enough. The participants run through many different neighborhoods that emerge with more than 100 bands, which expresses the ethnic neighborhood they are running through.
There is everything from salsa to Scottish bagpipes as inspiration and entertainment for the runners. More than a million spectators rejoicing and cheering along the route and as a non-runner, you can be registered as a volunteer if you want to be more involved.
So, New York Marathon is more a global event and many show their national pride by wearing their country's colors. These large city marathons are not just races, but large entertainment events where the physical expression acclaims and celebrates.
Running events like these also gives quite ordinary people, who participate in the race, the opportunity to be celebrated directly by more than a million spectators and fans.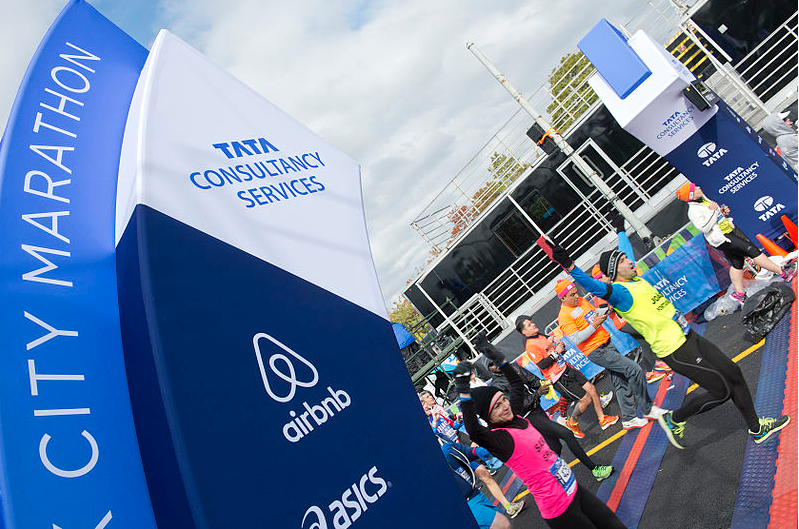 City Marathon Running – Is Something No Other Sport Can Offer
Running with 50 000 other participants and sharing the experience it is to see, how people from different nations and cultures suddenly can cooperate and help each other to achieve a common goal, can be an amazing experience for everyone.
TV cameras follow particularly the leading runners and several helicopters cover the race from the air with TV, which gives a tremendous overview of the race's development and scope.
Television images transmit throughout the world, including the Eurosport channel, as most of Europe can see on cable TV.
Professional Photos & Products
has been officially linked to the major marathon races as a permanent part of the event. Photographers automatically take pictures of you along the course and at the finish line. You identify with your race number and shortly after the race, you will receive your personal pictures by mail as you can buy. In some way, this opportunity creates lifetime memories.
The finisher medals are also proof that each finisher has done some extraordinary. Marathon events today also include races as The Great Wall Marathon in China. This race unfolds as a narrative tied to the mythological, historical, cultural and geographical characteristics.
Forest marathons and mountain marathons are relatively new too. The Marathon race in Germany in a limestone mine 700 m underground is also a special but attractive event. That is the main reason in my opinion that many non-runners motivates to run a marathon by visiting one of the great City marathons.  Then you can explore and experience it all from the sideline before they decide to start by looking at the most important running equipment and starting a marathon training program.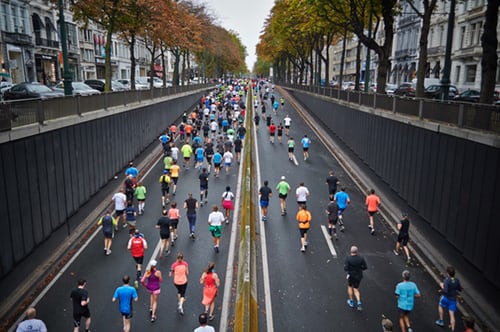 Running a Big City Marathon
If you accomplish one of these big City Marathons, you can also share your running experiences, by posting training photos on Instagram or going to Facebook and letting your peers know what you are doing, which will strengthen your personal online brand and eventually get some of them to start their own training process.
The most experienced long-distance runners have at some point, either during training or during competitions, experienced runner's high and in these big city marathons it's more common because there are so many different activities around you all the time.
It is an extraordinary experience, where the runner so to speak, runs into another state of awareness, the sense of space and time repeals, and the body feels light and effortless even in the middle of the strongest efforts. You feel you can run forever. It is just as if the body is put on autopilot.
You are quite relaxed but work optimally both physically and mentally. It may be a state, where there is a balance between mind and body. So there are many benefits to starting running from your current level even if you have to start walking most of the time.
If you are interested in How to get started in running, I hope you like this review and if you have any questions about how to get started in running or want to leave your own Personal review, please leave a comment below.
What is a good first marathon goal?
As a beginner, you should focus on completing the marathon race and getting the experience. Then you can set a time goal and follow a pace keeper in your next marathon.