Today it's rare seeing running people without music, as in-ear earbuds or over the ears as headphones. For most of us, we choose a certain rhythm that fits our running pace. When I  bought my first apple iPhone I became aware of headphones for running training, because the box included in-ear headphones!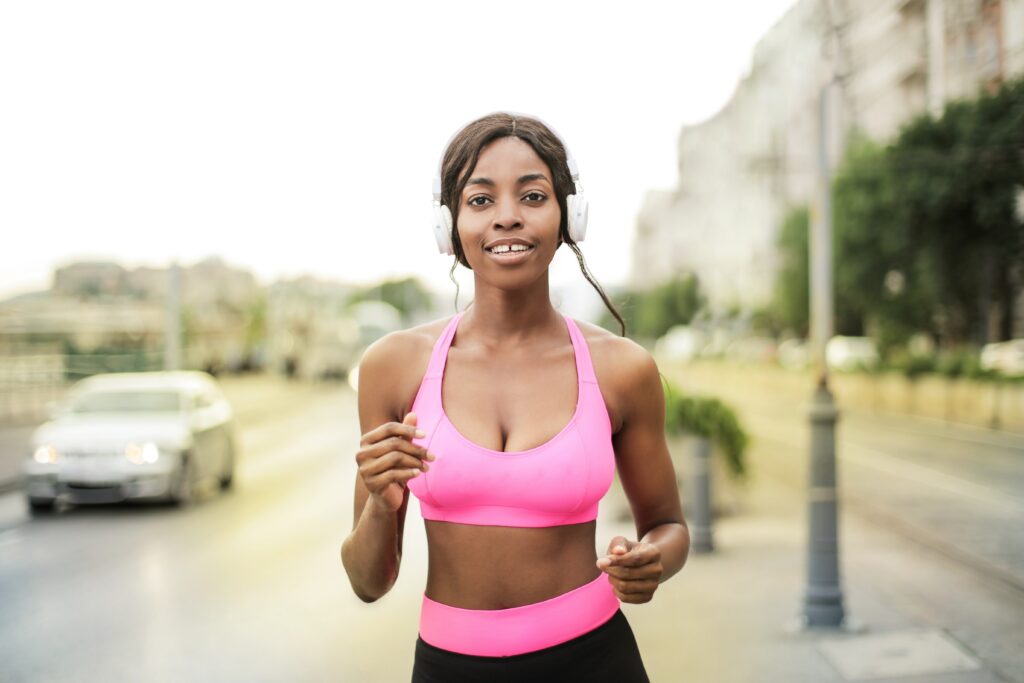 So, I was very curious to try them out and particularly test the sound quality. Maybe I could use them as Headphones for Marathon Training. In Top 3 Headphones For Running Training The Best Fit we will look at some of the best headphones for running training opportunities.
Music In-Ear Headphones for Running
For some people, the small in-ear headphones are easy to bring with you, so you have good sound by the hand no matter where you are and of course in running Training. They can be used to news on the way home from work, as motivating music in the fitness center, etc. The opportunities are many and with many designs.
Most of the In-ear models also come with several earbuds, so you can switch to a pair that fits your ears perfectly. In that way you avoid the plugs falling out.
The first in-ear headphones on the market were with cable, and although developments have led to newer technologies and designs, there is a reason why cable earphones still are popular.
The well-known models with a cable from each earpiece, which are assembled into one and plugged into the phone or another device, give you more sound for the money, they use less battery on the phone, and you do not have to remember to charge them up.
In most cases, you also get easy operation via a few buttons on the cable. If you choose headphones with cable, you have to remember to be aware of whether they are compatible with the device(s) you will need them for.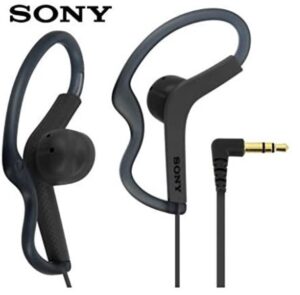 Wireless In-Ear Headphones are a good fit
If you want to be free of cables that might bother you as you move, you should choose a pair of cordless in-ear headphones. They also come in various models that gradually have removed the cables more and more. When a headset is called wireless, it means that it connects to your player device via Bluetooth or another wireless connection.
This also means that you can easily get wireless headsets with cables on. However, it is shorter than models with cable connection, as it here simply connects the two earbuds and thus does not have to be routed down to your phone.
The cable does not bother you as it can be put behind the neck, so you have free movement in front of you. Many people choose this type if they are afraid of dropping their headphones if they are not stuck in something – there is just no reason to fear, however, if you for some reason like the two earbuds to hang Together, this is the model for you.
It is also in this category, that you will find the very popular earphones with earbuds that hold the plugs completely in place and ensure good carrying capacity.
Best Wireless Headphones For Running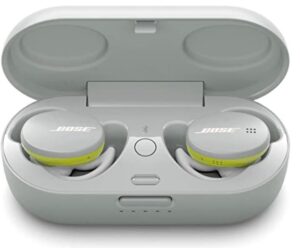 If you want to be completely free of cables, you can check out True Wireless headphones, which only consist of the two earbuds that are inserted into the ears. No cables in front of or behind your neck, nothing that filters in your pocket or bag, just two plugs ready to put in your ears and turn up the music.
Depending on which headset you choose, you have different options to shut down the world to a greater or lesser extent. Some in-ear headsets come with active noise canceling (ANC), which shuts down your surroundings, so you can be completely involved in your music, or shut down your colleagues' talk when concentrating on a task in the office or when you run out there.
You are therefore guaranteed good sound no matter what you choose, so it is mostly about whether you have a favorite type or a favorite design. There are lots of models to choose from.
It depends on whether you mainly want motivational music for the workout, to have your hands free when talking on the phone, or something completely third. You can therefore freely choose from personal preferences concerning design – and of course the price.
Best Headphones For Running – My Favorite
Bluedio Turbine T2 cordless over-ear headphones. Here is a couple of things I like about them when it comes to running training:
It's a smart design that can be folded together
It's perfect for running, training and sports – they stay where they have to be over the ears
Easy connection with all devices
Smart foldable headphones with impressive sound quality
You can disappear into your own world with this pair of Bluedio Turbine T2. Whether it's to be able to immerse yourself in the work or whether it's to get the heart rate extra high on the run or in the gym, you get unique and razor-sharp sound. The combination of the deep bass and delicate treble gives you a quality sound far out of the ordinary.
Turbine T2 has a modern design. You can easily take your headphones with you, for example, in a bag. This can be done, since they do not take up much space, due to the smart 195 ° design where the headphones can be folded together.
Built-in remote control – change songs directly on the headphones.
The soft ear pads do not make them uncomfortable to wear after a long time. The earpads are made of practical artificial leather and are very durable. At the same time, the headphones keep power for up to 40 hours, which means many hours of good music and many hours of fun training!
You don't have to find your phone when you want to change a song or turn the volume up and down. This can be done on buttons that sits directly on the headphone. In addition, you can even connect an extra pair of headphones to your own, so you can listen to the same playlist – or simply connect them to a non-Bluetooth compatible device.
Reduces the noise around you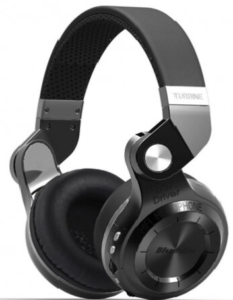 Bluedio Turbine T2 – the box
In other words, the Turbine T2 is the perfect Marathon Training buddy, that can push you to the next level. In my model – The headphone's come in a box that contains:
1 x Charger cable
1 x Jack plug
1 x Easy and understandable user manual
Choosing Headphones for Running Training
This is a matter of taste. Good sound can be guaranteed but if you want to step up to brilliant sound you have to choose Over-ear headphones. But as mentioned It's mostly about whether you have a favorite type or have a favorite design.
This blog was about my first personal favorite headphones with music for running training. If you want broader insights into this subject, you can check out my Best Headphones for Running Support here.
I hope you like this post and if you have any questions about Headphones for running or want to leave your own Personal review, please leave a comment below.
Are headphones OK for running?
Yes, headphones are absolutely OK for running - and you have several choices. You can choose In-Ear, Over Ear, On Ear and Open Ear headphones and they can be wireless too. Make sure they are svead- and water-resistant.