Maybe the most fascinating by running a marathon race is that anything can happen. There is so much unexpected that can arise, and you cannot control the weather, competitors or the route. If it is your first marathon, you do not know your own reactions in general, and particularly not after 35 km. In how to prepare for and Complete a Marathon, one of your most important tasks will therefore be, to manage what you can do as the first way both in the period up to the race and on the race day.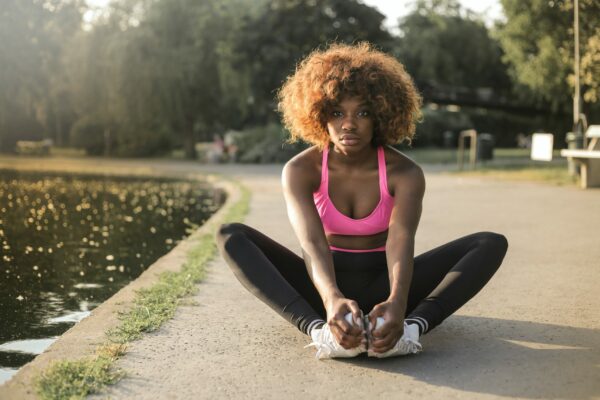 Marathon running has gradually acquired a very special status among people across most of at least the Western world. City marathons in particular attract attention with community, party, and color. We love being part of these great mass events as participating runners or spectators.
Marathon Running Program
Many Marathon Running programs stop with the race day, and rarely describe what you can / should do after the race? So, you also have to consider the post-marathon aspect and how to support yourself to get started again, find new motivation and set new goals if you want to.
In the period up to the marathon race, there are especially two crucial factors in the preparations. One is the influence of "non–running" stress factors from your environment and the second is your personal preparation for the race.
Prepare For a Marathon – Awareness Points
Some of the most important in this context are to control your "nervous system". It is different how people react in the period up to the race day. Some runners become nervous several weeks before, others only on the race day and yet others experience nearly nothing, but it is a factor, you have to consider.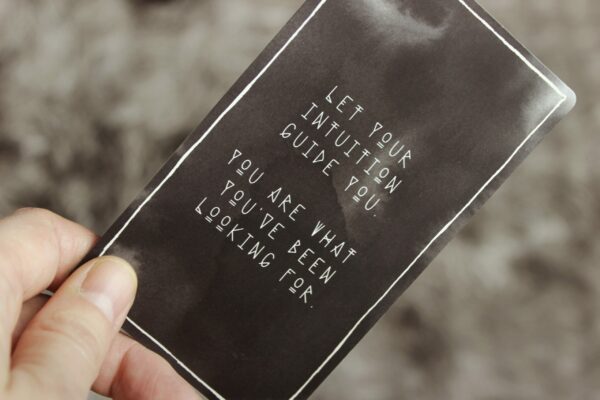 As the marathon race is approaching and you need to make the last preparations, it is important to be aware of other stress factors in your life. Your job, family and other commitments, how will they influence you and the final marathon training?
As you know, we all have a stress threshold an "energy tank" and the stress factors of life in general, deplete this tank on a daily basis. As you go through your training program particularly when you are on maximum amount in the training, you can deplete this tank to a greater extent than at the beginning of your training phase;
Most of your energy goes to either running or recovering. The result is, you have less energy for other stressors and these stressors, which may have been easy to accommodate during the lighter training, can result in increased fatigue, illness, or even injuries.
When you start your tapering period, it becomes easier to accomplish the training physically, but you will probably start to feel a degree of mental tension (restlessness) When the race day is getting closer.
Prioritizing Your Marathon Training
While you cannot necessarily avoid other stress factors, you should respect and accept them and be flexible when they happen. Prioritizing your day is very important. Try to plan ahead to minimize the other stress factors in your life, thus optimizing your tapering period. Be diligent in taking care of yourself before and after your important training days.
Do the little things necessary to be successful in your marathon. If something unexpected shows up, like a long workday etc., be open to adjusting your program, and do not think about being selfish during this period.
When you are here in the program – near the race day, your support system should understand and you will have the recovery time after the marathon to eventually pay them back. Try focusing on what you can do, and avoid focusing on what you cannot do.
Positive Mental Attitude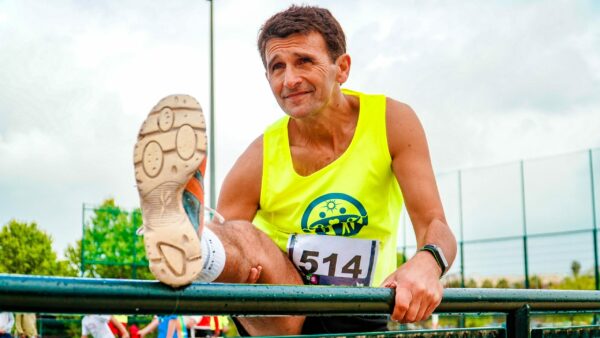 This is the second factor. If you compete or have certain expectations for yourself, you cannot avoid being somewhat tense and a little nervous about the race. It is a quite natural mechanism that fundamentally is a help, so you can perform your best.  Increasing tension increases the heart rate, breathing and muscle resilience degree.
However, if you are too tense and nervous before the race, it can be an obstacle. It may be that your stomach squirms so much together, that you have to go on the toilet several times or that your mouth feels very dry, and your coordination fails, so it becomes difficult to tie your shoes or get the outerwear off.
maybe you experience that nervousness prevents you from thinking rationally, so you are jogging around in the starting area on race day and reviewing your small rituals for the tenth time. It can be annoying to be tensed and nervous before a marathon race, but on the other hand, it is also essential for a good performance.
Stay calm in the race
Therefore, think of nervousness as a support and if necessary, you can repeat some positive mantras to yourself up to the race. If you are not affected by the situation at all, it may be difficult to find the right spirit to perform your best.
Tension/nervousness on the one end, and relaxation/laziness on the other end, are the two extremities when it comes to finding the optimal performance. The optimal performance point before a competition is very individual.
In basic, we can say that the longer distances you have to run; the more important is it to maintain a certain degree of calm/relaxation and disperse the emotions and energy over a longer period.
Tension Level In A Marathon Race
In a marathon, it's, therefore, best to have a relatively low tension level because the race is long and there is no reason to waste any unnecessary energy up to the race by being too nervous.
Furthermore, it is important to have an extra portion of energy and zest in the last part of the race, where the mind/psyche has to fight against fatigue, sore legs and where your little weaknesses often magnify.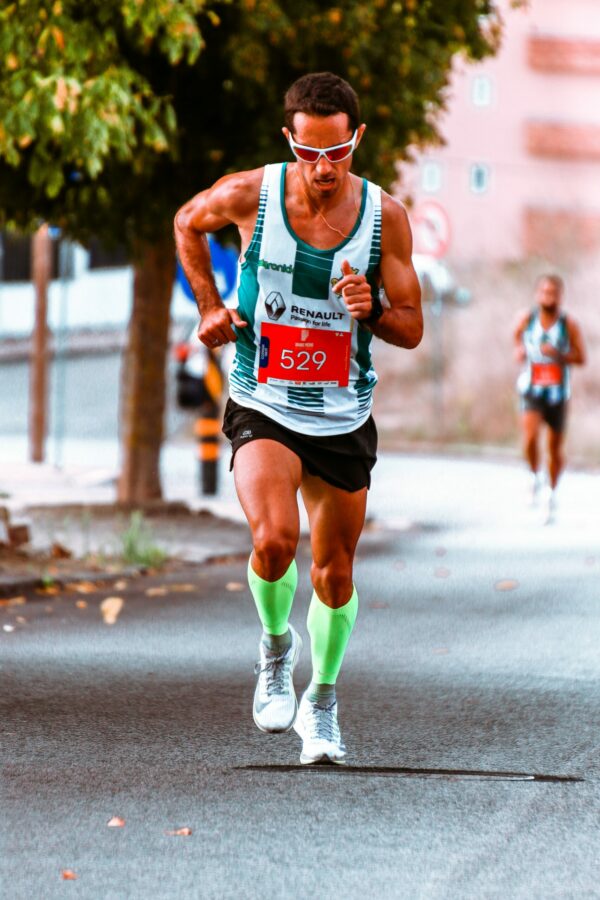 It can often be difficult to avoid the negative thoughts when your body is exhausted, and you often find yourself with an internal discussion in your head, "can I keep the pace all the way home or should I stop"? "Can I accomplish or not"?
My legs begin to stiffen in a minute etc. As long as you are aware of- and recognize all these questions and just let them be passing thoughts, you can control them so they do not get power.
The experienced and well-prepared runner knows the answers in advance. The answers always have something to do with, how you choose to focus your mind – inside as well as outside.
Very often, it's conditioning beyond our control, as we are concerned and worried about it. However, you can never know with certainty, how it will go in the race, so why worry about it? Focus on the things you can do something about, and put everything else aside.
It is very different for the individual, whether it works calming or stressful to talk with others just before a race. If you are in doubt, you should choose to isolate yourself from other nervous runners immediately before the race, to avoid their nervousness echoes in you, and to keep the focus on the performance.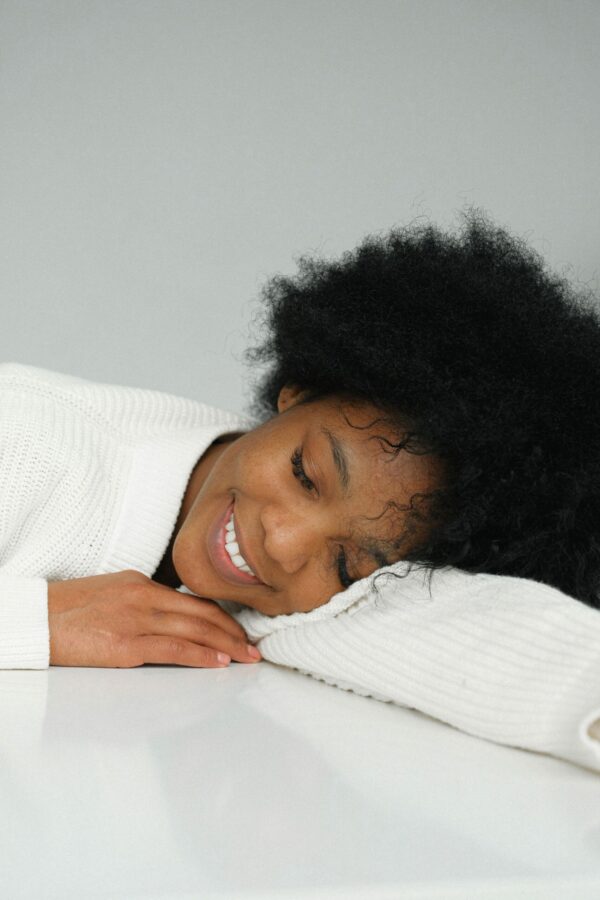 Experts and professionals in mental training argue that positive thinking is the best mental approach to extreme sports such as marathon races. Thinking positively means, first of all, using positive experiences as preparation for breaking boundaries.
It helps to bring you into a good mental and emotional state. "WOW, I look forward to this race. I feel quite high when I run along with thousands of other runners and know that 1 million spectators cheering, it's simply fantastic."
Therefore, it will be very beneficial if you think back on a race or a training session where everything worked optimally. Try to do the whole scenario from this previous race sense-based and use positive quotes. Experience the colors you saw, the sounds you heard what you could smell and not least, the feeling you had in your body.
Positive thinking also means that we believe in ourselves. Believe that you have made the preparation well enough, that you are not afraid of others, not afraid of yourself and of failing to meet the demands you make for yourself.
Improve Your Mental Focus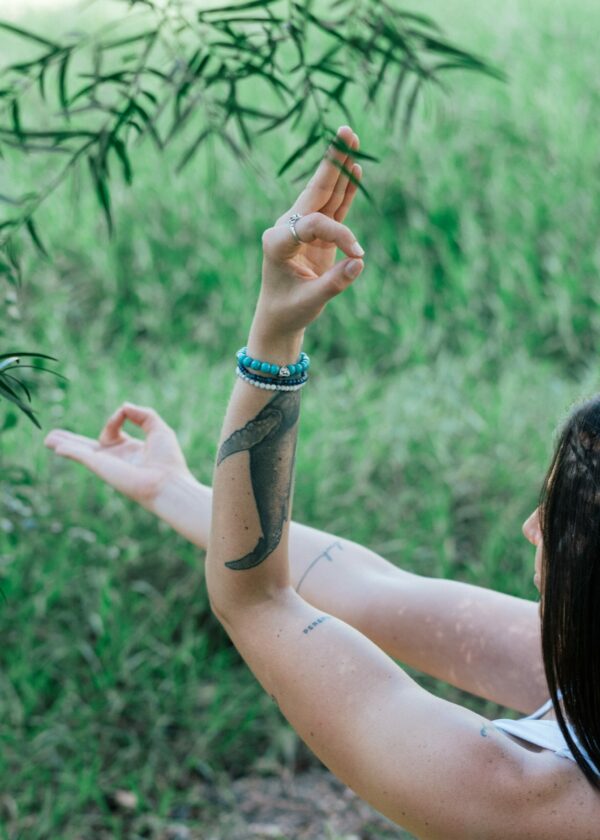 The best method to keep a positive attitude and manage what you want to experience is to control your mental focus. To control and directing the focus of your mind is the crucial factor. Mental strength plays a role here.
The way you feel and what you experience in your body comes from what you focus your attention upon during a given moment. If you want to feel good about a situation, you have to focus on what supports you in that situation.
There are primarily two ways to focus, which are opposites. These two extremes should have your attention, as you will be able to more easily switch and vary your focus depending on, how you experience a situation.
Focus on the detail
To focus on the detail aims at a narrow area like when you tie your laces in the shoes or looking at the second counter on your watch etc. Assume that you become too tense in the waiting time just before the race start and many of your thoughts swarms around.
Then direct your focus against your legs, feel your legs when moving up and down (jog on the spot) or direct your focus against your watch. Check out the buttons and features. In that way you focus on something, you can control.
Focus on the whole
To focus on the whole is directed towards a wider area, for example, the starting area with its banners, starting stalls and all the people. With a focus on the whole, you get a better overview of the situation and can easier predict your next move.
For Elite runners especially in longer races like the marathon, there is all the time an alternation between focus on the detail, focus on the whole and no focus (flow).
Being able to focus is especially important for the elite runner because the competition is much bigger today. Many athletes are now professionals and need to use techniques that can boost their performance. However, it is not only reserved for professionals.
All runners can benefit from the use of focus to promote their success in long-distance races. It is about learning to become aware, with an aim on the task you face right now. The most common method is to find "your personal room inside yourself", and find the empty space with peace and quiet to center your energies and your thoughts about what you have to perform.
You can find the empty space through stress relief, and the stress relief obtains through deep and quiet breathing with a focus on your breathing. With the stress relief up to the race, you can imagine how you will behave through the race's various stages.
For example at the beginning of the race after 20 kilometers and in the final phase. In this way, you can start programming your mind and body in advance.
Pacing In A Marathon Race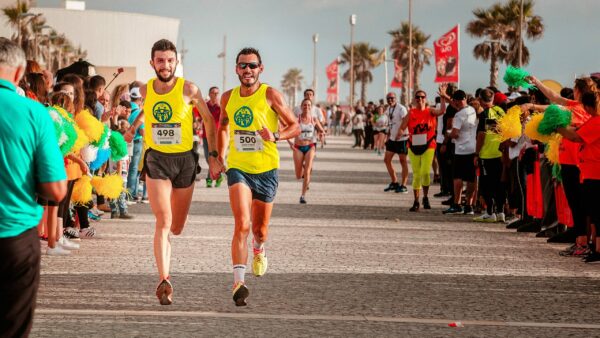 You also have to decide your pace during the race e.g. 5.00 min./km. Running the correct pace for your ability level is crucial in the marathon, especially if it is your first marathon race. It is so easy to start the race by running too fast compared to what you are prepared for.
Your pace during the first kilometers often feels effortless due to the adrenaline rush and excitement of the event. If you run the early kilometers at too fast a pace for which you have trained, you will pay dearly for the mistake in the later kilometers and that is not fun.
A better plan is to start a little slower than the average pace/km, then run the middle section at your chosen pace, and finish a little faster. It is a better strategy to increase the pace during the final stage when you know you can finish rather than start aggressively.
During the marathon, it will also be a good idea if you constantly are aware of your state and what you feel, and adjust your pace accordingly based on your perceived energy level. Your long training runs during the past months will enable you to do this.
Runner's Web has a great tool, a marathon splits calculator, that enables you to set a goal marathon time and view split times for shorter distances on the route like after 5, 10, 15 km etc. displayed in both miles and kilometers.
Follow a Pace Keeper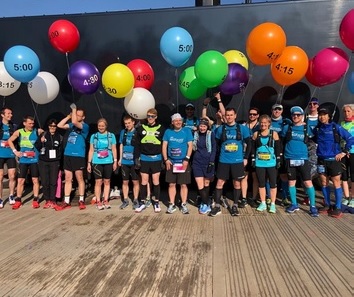 In most of the bigger marathon events, there are official pace keepers. A pace keeper is a person with a balloon on a leash that you see from a long distance. The pace keeper runs the same pace throughout the race.
On the balloon are written km or mile times and the final time. Thus, you can find your calculated marathon time at Runner's web, then find a pace keeper in the starting area that corresponds to your calculated marathon time, and just follow him all the way.
Best All-Round Distance Marathon Running Shoes
Running shoes are probably the most essential part of the practical execution of your marathon project. So, below we have chosen some of the best running shoes as a starting point.
Saucony Men's Ride Running Shoe is a neutral all-round running shoe. It's a versatile running shoe. Thanks to this, the shoes are ideal for your daily runs. This14th edition has a sportier look. The FORMFIT upper fits smoothly around the feet.
It gives a comfortable feeling without becoming too stiff and thus ensures a stable and confident running experience. The mask material is very breathable and keeps the feet cool.
The COLDTRAC outsole is made of durable material, which provides more grip on cold surfaces than before. You experience good grip and traction on both wet and dry surfaces. Saucony Women's Ride 14 Running Shoe is the women's model in the image below. For both men and women, you can choose from several colors.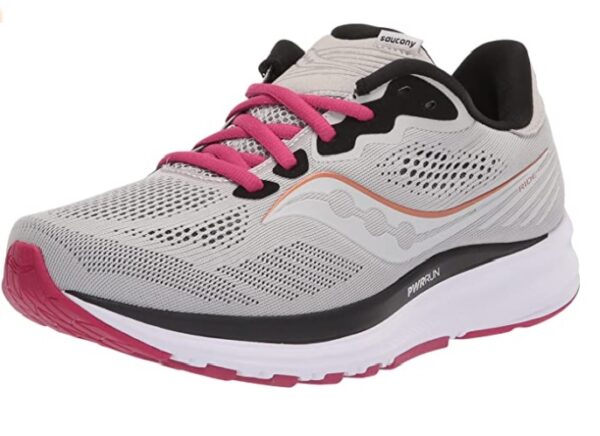 Under Armour Hovr Sonic 4. These men's running shoes – as the image below – are built with HOVR ™ technology and deliver a flexible running step, which makes every kilometer feel effortless. The HOVR ™ foam construction provides excellent energy yield to achieve a sense of gravity.
For both men and women, you can choose from several looks. Paired with a lightweight mesh upper, this shoe makes any distance accessible. The women's model is: Under Armour Women's HOVR Sonic 4 Running Shoe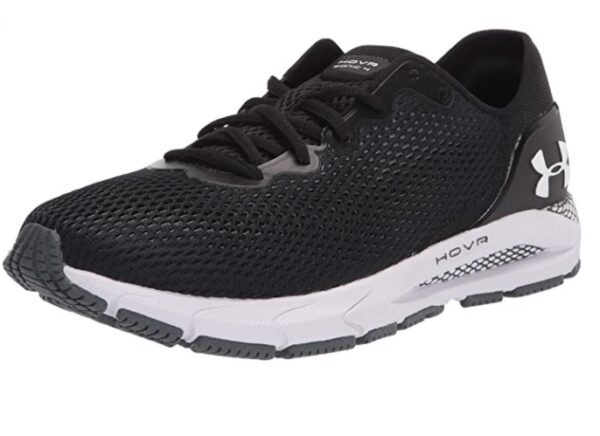 The Marathon Race Gear
This part is made because you cannot wait until race morning to prepare your race gear – in my opinion: The evening before your race is often best since you have more time, it's nice to know that the race gear is ready and you do not want to forget something on the fly.
It is not a good idea if you risk additional stress in trying to find all of your gear on the race morning. Layout your running outfit, warm-up gear, race number and anything else you need in the evening before race day. You can use the model below as guidance.
Clothing
√
 Personal
√
Other
√
Race shoes
 
Water/sports drink
 
Sports bag/backpack
 
Socks
 
Band-aids
 
Bum bag
 
Shorts
 
Sunglasses
 
Towel
 
Running Singlet
 
Zinc cream
 
Plastic bags
 
Underwear
 
Food powder
 
watch
 
Jogging Bra
 
Vaseline
 
Heart rate monitor
 
Cap
 
Toilet paper
 
Race confirmation material
 
Gloves
 
Selected foods
 
 Music
 
Tights
 
wristband showing your split times
 
scissors
 
Tracksuit
 
 
 
Shoelaces
 
Jumper
 
 
 
Safety pins
 
Warm-up

 

T-shirt

 
 
 
 
 
Cool-down

 

T-shirt

 
 
 
 
 
Sweat Bands
 
 
 
 
 
Race number
 
 
 
 
 
Wet weather Running gear
 
 
 
 
 
Super underwear
 
 
 
 
 
"throw away clothes"
 
 
 
 
 
You do not necessarily have to use everything on the list – it's a suggestion. It is also depending on the weather, and if you are a man, you probably do not need a jogging bra! It is just a reminder.
Conclusion
The marathon race is a great experience and for first-timers, it's an experience for life, why your goal should be to complete the race as first priority. If it's a City marathon there are also many spectators doing the race to a great event.
So, try enjoying the race, knowing you are a part of something big. Adjust your expectations to the situation and if you experience nervousness/pressure, use it as a strength by managing your focus inside as well as outside.
I hope you liked this post and if you have any questions about the topic or want to leave your own Personal review, please leave a comment below.
How long will it take to complete a marathon?
The global average time worldwide for a marathon according to Run Repeat's investigation is 4:29:53. The average time to run a marathon for men is 4:21:03, and the average time to run a marathon for women is 4:48:45 (Oktober. 2022).