It is important to set realistic marathon goals in your training because when overriding the body's signals, you risk getting an injury or worse. You have to respect your body's physiology. So, we want to show how to avoid that in this post by offering you the social aspect where you run with like-minded and all the benefits it will give you in setting marathon training goals. In how to set attractive marathon goals with great success we start with…
The Social Aspect Can Support Your Marathon Training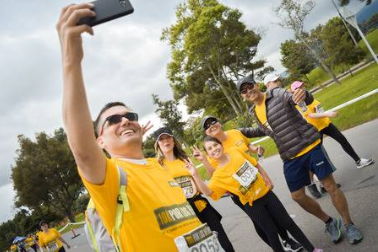 Let us assume your motivation to run today is based on positive emotions,
Then what will you do when they are gone and it is raining outside?
Sometimes it may be difficult to get out of the door when you have to run.
You may need someone to talk to or just a camaraderie while you train as a start.
Where can you get support?
It may be a benefit with some key persons in your life, which support you on your way towards the running goals.
Is there a local club you can use?
Do you have a husband, wife, partner, sons, parents, sisters, friends, extended family, or a mate on a bicycle?
Maybe you have other running friends, who can support you?
To Join a Club Help you Set Realistic Attractive Marathon Goals
Let us take a step further. It is important to get a good start with your running project and to get as many positive experiences as possible.
How do you best meet this need – By self-tuition or by joining a club?
In general, we can say that there are two main types of runners:
the lonely and the social runner. The lonely runner prefers to run alone enjoying peace and independence, running on his own terms and when he wants, while the social runner prefers fixed training times and the social life he meets in an athletic- or running club. Thus, the social aspect is for many runners a very important motivator. If you have a solid agreement with other runners and friends, it is also harder to skip the training because you and your running partners will hold each other accountable.
It is not a good feeling when you skip the training while your running partners are waiting for you and you know it. When the talk goes on in the running group, particularly on the long runs, we quickly forget ourselves and become a part of the group. It is like being connected with like-minded people and being a part of something bigger than yourself.
We quickly forget that it is raining or the wind is blowing and it is always nice to know that we are more about sharing the bad weather and the tired legs. The knowledge of being a part of a community and the support of coaches and other runners who really knows what you are trying to achieve, can raise your motivation and thus the performance
The start-up Phase to Set Attractive Marathon Training Goals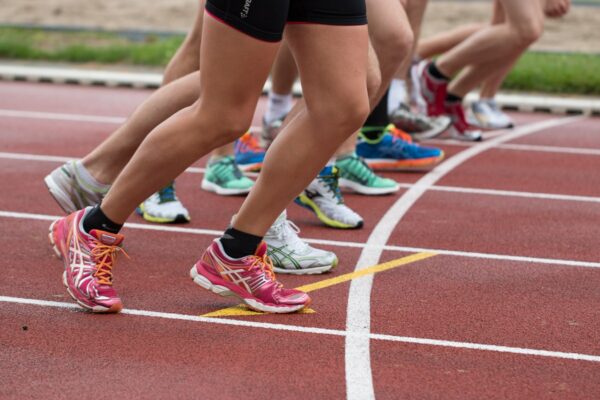 You can join two kinds of clubs: an athletic club (Track and Field) or a Running club. In both cases, there will be a contact person, who is responsible for taking care of new members. So, when you have contacted him or he has been told that you show up to the next training, he will welcome you.
In an athletic club, we are in a sports context where runners are placed in a hierarchy. There will sometimes be introductions/courses, which e.g. take place at training sessions, where experienced runners from the club or outside experts talk about race and training.
If you join an athletic club, the Coach can help you set realistic goals, and help you with a running plan that matches your level. He will coach you through the process both as a practical instructor and by supporting you toward your personal goals.
In any major athletic club, they split up runners into groups as Sprinters and middle/long-distance runners. When you choose the middle/long-distance group, there will be other long-distance runners training toward their next long-distance race or marathon race.
Common training with long runs on other days than the fixed weekly training times at the track and field stadium will therefore be natural. You must participate in this common training, where you can find and train with others at your level. When the middle/long distance group trains in the stadium, it will be interval training.
In the period outside the season, the fixed training times will often be long intervals outside the stadium on roads and pathways.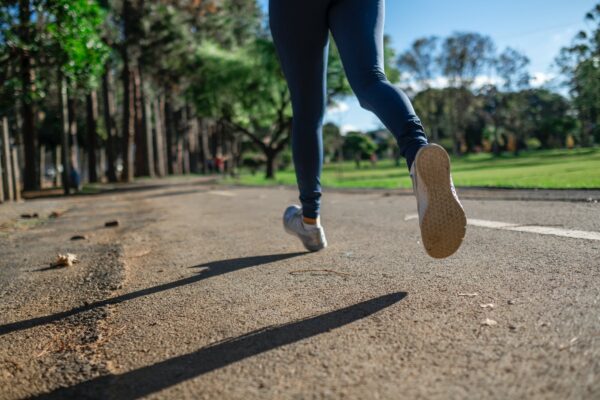 It will give you a good inspiring start, which can help you through the first months. There will always be runners you can ask, and there will be runners who have had the same challenges as you.
You Get More Support And Education In a Club
As a member of an athletic club, you can also participate in tournaments or races all year round, where you wear and run in the club's outfit and colors.
There will be support from your teammates, which often can be the difference between a good and a great race, you run with- and compete against runners with similar and even better running abilities than you.
You will also be closer to the running culture and its many great information about new training methods, courses, lectures, various favorable offers of equipment, literature, travel, etc.
Ask runners who already have achieved the goals you want to achieve 
It is also easier to find a runner, who already has reached the goal you want to achieve, and then model the approach, so you will be able to achieve the same result based on your own preconditions.
Being a member of an athletic club is to joining a large community with all its benefits – both materially and socially. As a solo runner, you can of course attend the same events and obtain the same information. However, in the club, you get everything served – you have it all by hand, especially contacts to specialists and physiotherapists if you get an injury.
You do not necessarily have to run with others in the club all the time, but since it can be a challenge to run the interval training week after week alone, it would be a good idea to run these with other runners and a Coach to encourage you and manage the intervals. Choose a balance that fits you.
When you are a member of an athletic club, you also have the opportunity to be a supporter of races and athletic events, which the club arranges. I remember an experience as a supporter in the stadium of a big athletic event in the first division.
One of my tasks was measurement in the javelin, where I stood there on the grass in the middle of several exercise events that happened around me and Spectators yelling. I really had to stay focused on what I was doing – keep an eye on the javelin, with so much activity and spectators yelling around me, but it was also exciting.
Running A Marathon Across the New Oresund Bridge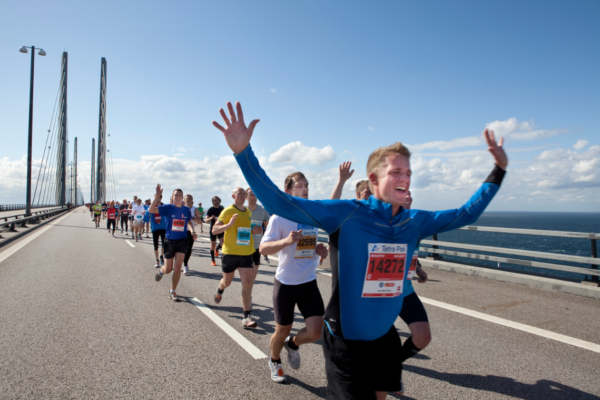 The club was also the organizer of "Running across the new bridge" the Oresund bridge between Denmark and Sweden – a half marathon, in cooperation with a Swedish athletic club. We were a group of supporters out on the bridge on a hot summer day in June for many hours.
We supported the half-marathon runners, who ran from Denmark to Sweden across the Oresund Bridge. One side of the bridge was closed for car traffic. When you stay out on the middle of the bridge between the two double tracks, that connect the countries, there are no spectators and no other traffic on the runner's side only half-marathon runners, the fantastic bridge pylons, silence and sea air.
Therefore, you see the runners coming against you and passing by in a more intensive and real way because there is nothing else to disturb you. It was fascinating and I was also very surprised that there was so much variation in running style, facial expressions, energy and determination between the runners from all levels running for their goals by reaching the Swedish side. Organizing this race and getting public authorities from the two countries to cooperate was a great goal too.
In a Running Club You Can Set Marathon Training Goals Too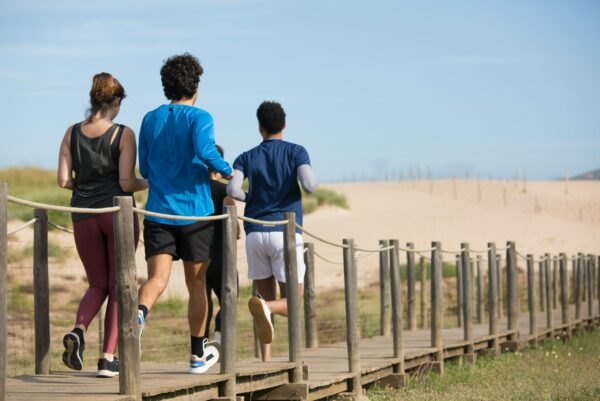 In a Running club, you are not in the sport's context, so you have much more freedom to do what you wish. It is flexible and everyone just runs with the club when they can. Running clubs is a good way to meet fellow local runners, enjoy regular social and competitive runs, and develop your running abilities.
Of course, you have to show up at a specified place at a specified time, but that is not difficult. Joining a running club can enhance the experience of being a runner, whether it is through competition, group running, support or advice. Running Clubs are more "no pressure" environments. It will be up to the runner's options on what to do. They provide a social community and thus a good alternative to solo runs.
If you set goals like me, I hope you like this post about setting realistic goals and if you have any questions about this topic or want to leave your own Personal review, please leave a comment below.