The Popular Asics Men GT 2000 9 A Classic Stability Shoe has landed. It's the 9th version of this extremely popular shoe for runners who need more stability for their runs. From the previous model, it has been updated with a new seamless mesh upper, which makes it even more comfortable to put your foot in. In the heel, there is a fairly solid amount of GEL, which gives you a super comfortable landing at every step. You can use this shoe for anything from 5k to a marathon, which makes this running shoe a super good all-round running shoe.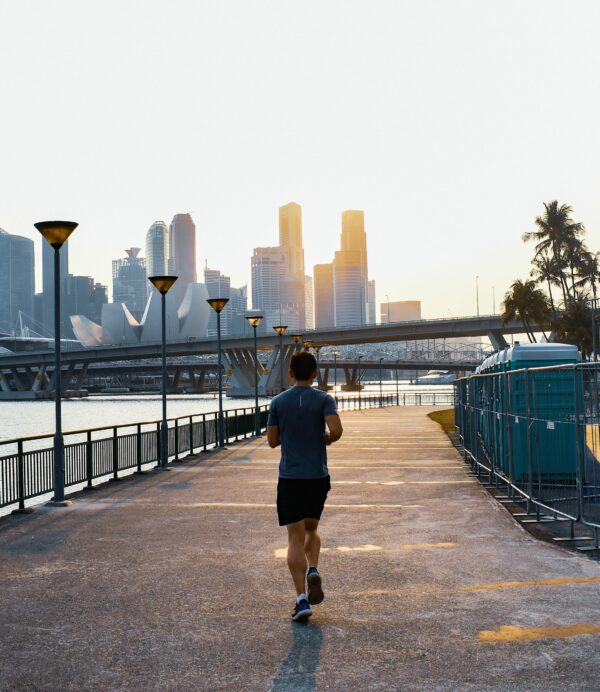 Asics GT 2000 Is A Classic
Asics GT 2000 has a small prehistory that is not completely familiar to everyone. Because if you look at the version number of the shoe then it is not very high. And it is usually on the version number you can spot whether a running shoe is new or old in production.
But why is it that many call the GT-2000 a classic and it's after all a shoe that has been around for about 30 years, now that its version number is so relatively low?This is because, in its time on the market, the shoe has changed its name. The shoe itself and its function is a shoe that Asics has had in its product range for many years.
But before the Asics GT-2000 came to be called the Asics GT-2000, it was called something completely different. If you've been an owner of a pair of Asics GT 2100 or maybe a pair of Asics GT 2160, then you've actually been a first-mover, on the slightly more unconscious level, of the Asics GT-2000.
The GT2100 series is the predecessor to the Asics GT-2000 series. The shoe is the same, and caters to the same type of runner, while the name is different. That is why it is said that the GT-2000 is an aging shoe that has been on the market for many years. It has thus simply lived hidden under a "cover" name.
Asics GT 2000 – many names
So, Asics GT-2000 has had many names and various predicates, over the years but most of all it is probably known to be the little brother of Asics Gel Kayano, which is one of Asics' absolute bestsellers.
The difference between the two models is that the Kayano 27 has a more luxurious midsole and feels somewhat more stable than the Asics GT 2000 9, which is more of a classic stability shoe that has a lot of years on its back.
Nevertheless, the many generations of the GT 2000 testify that we are dealing with a running shoe that continues to be a popular choice among both beginners and more experienced runners – year after year for almost 30 years.
Asics Men GT 2000 9 Running Shoes
The classic Asics GT 2000 has returned with a refined upper that is seamless and with a more integrated, but still stable shape. GT 2000 9 thus has an upper part in one piece of mesh with additional targeted structures for, among other things, stabilizing the foot.
The upper is made of so-called engineered mesh, which consists of several layers, which still feel thin and breathable. Breathability is also improved by transverse ventilation holes in the fabric around the forefoot, where the feet often become warmest during the run.
The sole has Duomax posting, Flytefoam, and both back and forefoot gel inserts for a more padded and stable run. Even while the slightly outdated Trusstic system still is back and the backfoot landings are a bit stiff, the Asics GT 2000 9 continues to be a reliable, and slightly lighter stability shoe that will support those who need it for many miles over a long time.
Asics Men GT 2000 9 – shoe data
Asics GT 2000 9 fits in a normal size without the need for "tables" to find the right size. So, if your feet are narrow or normal in width, then the Asics GT 2000 9 will fit just fine. However, if you have slightly wider feet, I would recommend that you choose a WIDE model. They are usually about 0.5 cm wider and thus have a little extra space and elasticity to compensate for.
The length of the shoe is in line with Asics' other models and you can therefore safely choose the same size that you usually use in Asics running shoes or follow the Asics size guide if you are trying Asics for the first time and need to find your size based on your current running shoes.
The fit is tight all the way around, although the mesh in the forefoot extends slightly over time. The forefoot mesh is a bit stretchy and adapts to your foot shape. The midfoot is also quite tight, and the laces interact very well with the "one-piece" of mesh, so you can adjust how locked it should be.
The heel is very snug. There is a thick comprehensive heel cap that sits wide and high. There is enough pad around the heel collar and inside that, it should not cause problems with pressure on other foot parts.
So, The Asics GT 2000 9 is a great, classic stability shoe. The Duomax is integrated very well into the midsole and most of us appreciate that in regard to pronation.

Recommendations on Asics Men gt 2000 9
Making recommendations on such a stability shoe as Asics GT 2000 9 can be challenging. From a biomechanics perspective, we can say one thing, but we also have to understand it from a marketing perspective, that a large population of people has stayed true to this shoe for many years.
So, suggesting too big changes might upset people. However, we should challenge Asics, to reconsider the design of the Trusstic system. Don't necessarily get rid of it, but try to make the lateral midfoot with full ground contact.
This has been done successfully with many other running shoes both from Asics and other companies, which may be a great middle ground to meet in regards to full ground contact outsoles vs the trusstic concept.
This may help to make the runs more comfortable and smooth. Additionally, stability shoes should have full ground contact or at least have as much contact as possible as more surface area contact is inherently more stable.
Who Is This Shoe For?
The Asics GT 2000 9 is a moderate stability shoe for those looking for a snugger-fitting lightweight trainer with more traditional runs and stability properties. The Duomax support provides very well-integrated stability in the rearfoot and midfoot.
The trusstic system provides a high level of stiffness in the midfoot for those who want that. The fit is medium to snug, so those with a bit more narrow feet will feel at home here. The forefoot is incredibly smooth, so those who want a nice roll-through at the forefoot should definitely give the GT 2000 9 a closer look!
The Asics GT 2000 9 – Designed For Comfort
The GT-2000 9 is lightweight and designed for comfort, which makes it perfect for runners who need some more support but don't want to sacrifice performance to get it. It will be a great shoe for a quick 5K, a two-hour training run, or even the occasional speedy track session. If you're interested in studying more, visit the ASICS site or use amazon (see below).
Outsole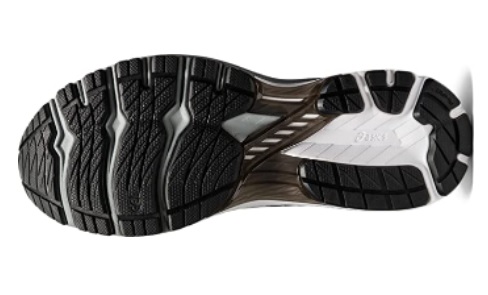 Finally, there's the outsole, which has grooves on the forefoot that will help create a smooth transition between footstrike and toe-off. It also has AHAR (ASICS High-Abrasion Rubber), which reduces wear on the outsole.
This is an important feature for any runner, but it's especially necessary for anyone training for longer races. With an AHAR outsole, you know that you can give your shoes a beating day after day and they won't wear out.
Midsole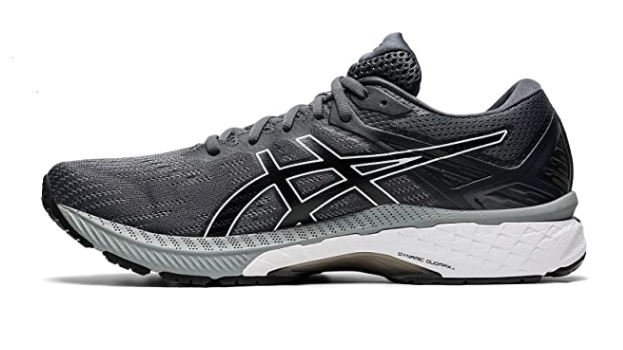 The GT-2000 9's midsole features Rearfoot Gel technology, which provides runners with more shock absorption with every step, especially at the heel, right where it's needed most. Also included in the midsole is Flytefoam, ASICS's lightest midsole material. It's still durable despite being so light, and it helps to cushion each step.
It's one thing for a shoe to be lightweight (which the GT 2000 9 is) and to look cool (which it does), but if there's not enough cushioning between your foot and the pavement, you're going to pay for it eventually. The ASICS Gel and Flytefoam technologies are made to ensure cushioning and comfort are taken care of on every run.
The midsole is thus with the best technologies from Asics. Here you will also find the ultra soft and shock-absorbing GEL in the heel, which makes every single landing feel super soft and great. At the same time, the GEL also gives you a good starting point for the next step.
In the midsole, there is also FlyteFoam as mentioned, which also makes sure to give you a super starting point in every single step. It is very energy returning and gives you a flick forward.
The Upper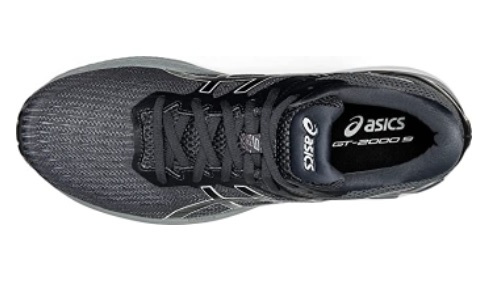 The upper of the GT 2000 9 has been updated to a seamless mesh upper, which makes it, an already very comfortable running shoe, even more comfortable to put the foot in. This great upper gives you the most optimal conditions for a super comfortable feeling in the foot throughout your run.
Asics Men GT 2000 9 Selected Specifications 
GEL units at the heel and forefoot and FLYTEFOAM midsole ensure sublime shock absorption and response
The GUIDANCE TRUSSTIC and DUOMAX systems provide extraordinary stability – for pronation runners
AHAR outsole contributes with optimized grip and durability
Soft, supple and breathable, seamless mesh upper, with reflective details
GUIDANCE LINE midsole technology constantly navigates the foot
Weight: 221 grams (vary by size) – drop: 10 mm
Final Thoughts
Most of us runners are reminded of how amazing the GT 2000s really are, even after all these years on the market. The GT 2000 9 is moderately priced and you can be sure that your investment points in the direction of a super reliable running shoe that will bring joy, from easy pace to fast training and running with a large mileage.
What are Asics GT 2000 9 good for?
The Asics GT 2000 9 is a moderate stability shoe, good for those looking for a snugger-fitting lightweight trainer for more traditional runs and stability properties. The Duomax support provides very well-integrated stability in the rearfoot and midfoot.